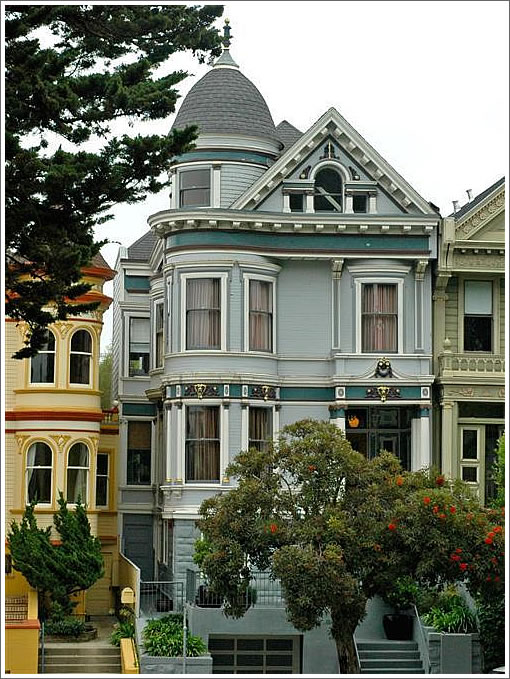 As we wrote about 818 Steiner this past February:
Built for Louis Hartter, his wife Emily Geisel and their five children in 1899, the 5,693 finished square feet of 818 Steiner were completely refinished between 2004 when purchased for $1,620,000 and 2007 when sold for $3,400,000.
It's now four years later and the Martens & Coffey designed Alamo Square Victorian is back on the market and asking $3,200,000. The sale in 2007 was $550,000 under original ask.
On Friday, the sale of 818 Steiner closed escrow with a reported contract price of $3,050,000, five (5) percent under asking and ten (10) percent under its year 2007 price.
Down the street, 722 Steiner is no longer listed for sale despite its "Seller MUST sell, will consider all offers" listing at $2,950,000 last year. That being said, the Postcard Row developer's onetime home is currently scheduled to hit the courthouse steps next month with over $100,000 past due on a $1,740,000 first (and a second for $290,000).