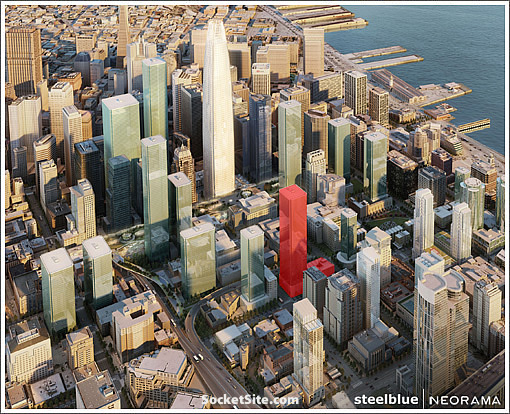 Suspended back in 2009 when bids for the property came in "well below the potential value of the site in a healthier real estate market," San Francisco's Office of Community Investment and Infrastructure has just issued a new request for proposals to purchase and develop Transbay Block 8, the one-acre parcel fronting Folsom Street between First and Fremont.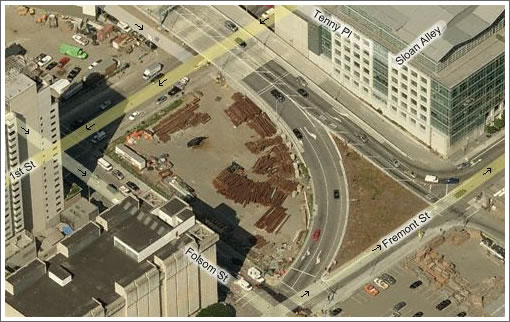 Zoned for a 550-foot tower to rise on the site, the City is seeking proposals for "a high-density, residential project with approximately 740 units, 27 percent of which must be affordable to qualifying households, and ground-floor retail in multiple building types, including a 550-foot tower, townhouses, and podium buildings" as rendered in red above.
The Request For Proposals to develop Transbay Block 8 back in 2008 had targeted the development of 597 housing units on the site, nearly 20 percent fewer than is now being sought.