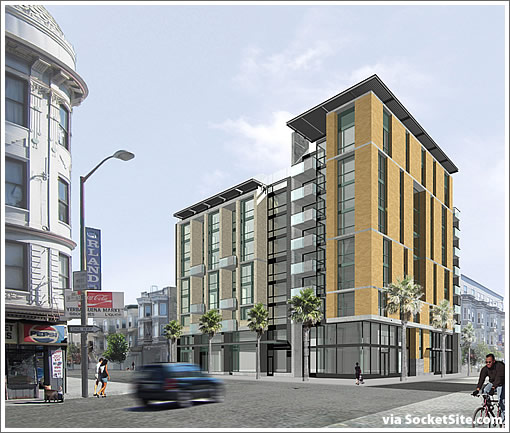 Two weeks from now, San Francisco's Planning Commission is slated to certify the Environmental Impact Report (EIR) for Mercy Housing to move forward with their plans to build a nine-story residential building with 67 affordable housing units on the corner of 6th and Howard streets, razing the Hugo Hotel and canvas from which Defenestration's flying furniture has hung for years.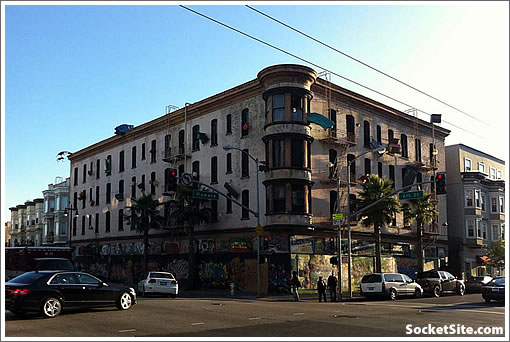 The burned-out Hugo Hotel was acquired by San Francisco's Redevelopment Agency by way of eminent domain for $4.6 million back in 2009 while the owners of the building, which has been sitting vacant for nearly two decades, had been holding out for $7,000,000.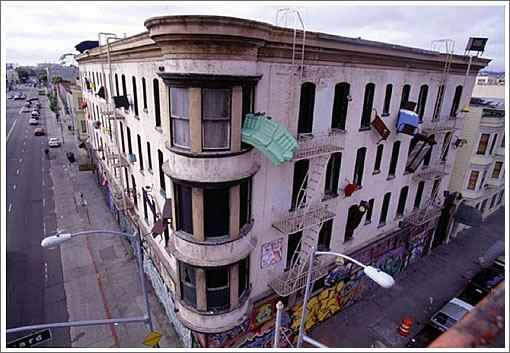 Assuming certification of the EIR, approval hearings for the project will soon follow. And assuming the project is approved and any appeals fail, the destruction of the Hugo Hotel will commence post haste and Mercy's $19 million project will take an estimated 20 months to complete.