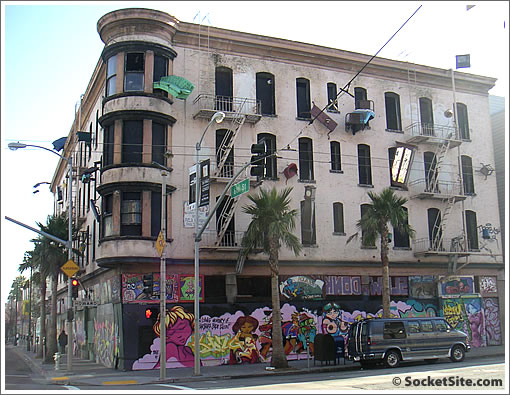 The San Francisco Superior Court is scheduled to start hearing the San Francisco Redevelopment Agency's eminent domain suit over the Hugo Hotel on Sixth Street today.
The Agency had offered $3,250,000 for the building two years ago but the Oregon-based owners were holding out for $7,000,000. The burned-out building has a current tax assessed value of $474,894 and a yearly tax contribution of $7,269.58 to the city.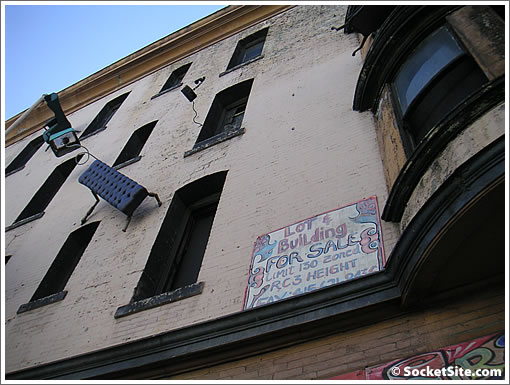 From a plugged-in reader with respect to the building last year:
The reason this eyesore remains is that [the owner] is impossible to deal with. The last time I tried, he said he wanted $50,000 up front to talk.
Plans for the long vacant and art covered ex-hotel should the Redevelopment Agency prevail: razed to the ground and below market rate housing erected.
UPDATE (9/2): From a plugged-in reader:
To correct a factual error…The owners are local, not Oregon-based. They live in Hillsborough on the Peninsula, despite what the mailing address for tax records may say.
∙ Art-draped hotel focus of suit [Examiner]
∙ JustQuotes: Eminent Domain For Affordable Housing On Sixth Street? [SocketSite]
∙ And Now Back To The Hugo Hotel (And Eminent Domain On Sixth) [SocketSite]