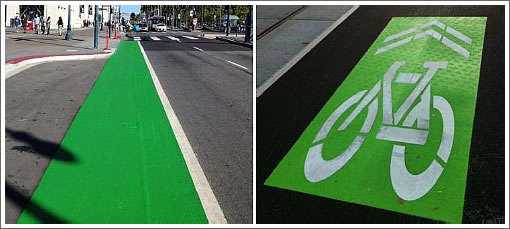 Having run head-on into a wall of seemingly unexpected opposition, the SFMTA was forced to revisit and redraw their plans for removing metered parking along Polk Street to make way for dedicated bike lanes from Union to McAllister.
The revised project has been divided into two segments, with two different designs for Polk Street, one from Union to California and another from California to McAllister.
Roughly 90% of the metered parking spaces on Polk Street between Union and California will be retained by adding a green bike lane in one direction, adding green shared lane markings in the other direction, and implementing morning tow-away regulations on the shared side of the street to provide more space for cars and bikes to share the road (click plan to enlarge):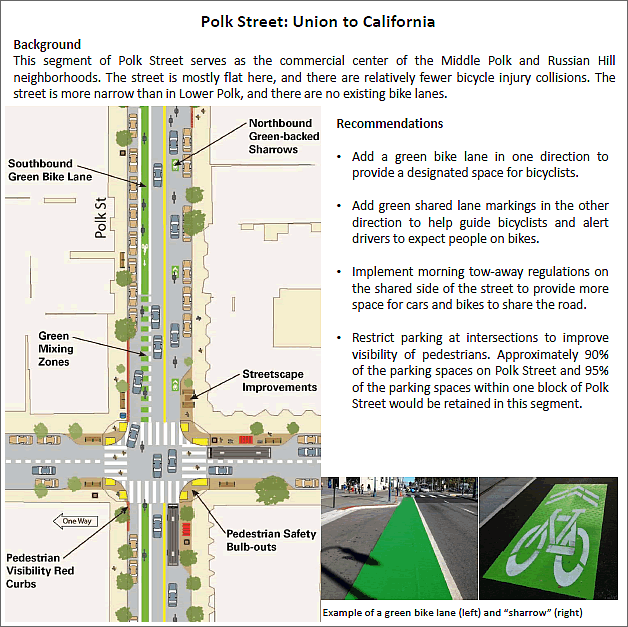 From California to McAllister, roughly 50% of the metered parking spaces on Polk will be removed in order to install buffered bike lanes on either side of the street with a raised "cycle track" in the southbound direction (click plan to enlarge):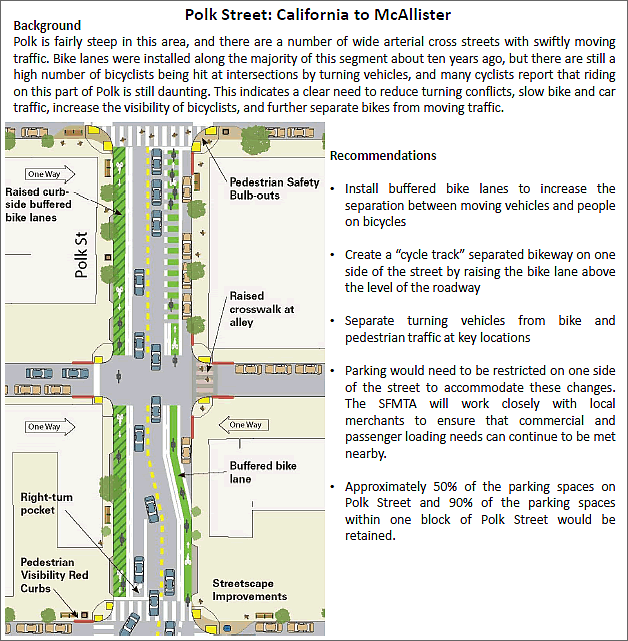 High visibility crosswalks, red zones near intersections to improve visibility, and corner "bulb-out" sidewalk extensions at key locations remain part of the overall plan for both segements.
The revised plan and designs will be presented to the public on July 25 (5pm at 1751 Sacramento Street) after which they will undergo a full environmental review. If approved by the SFMTA Board of Directors, the project will implemented as part of the planned repaving of Polk Street in 2015.