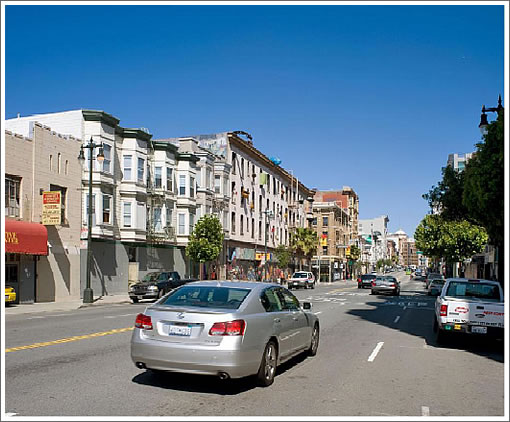 As far as we know, Mercy Housing has yet to secure the $19 million it will take to raze the four-story Hugo Hotel which has sat vacant since 1987 and build a new nine-story mixed-use building upon the site at 200 6th Street at the corner of Howard.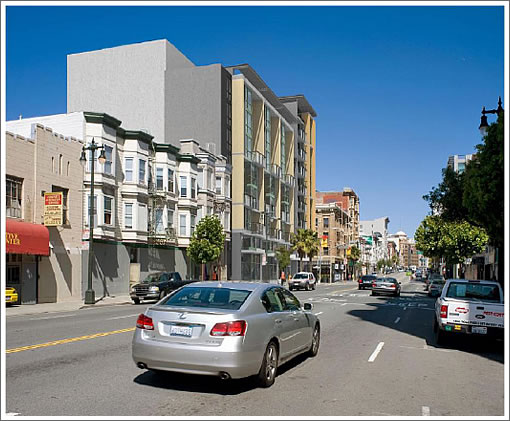 That being said, the proposed mixed-use project which would yield 67 apartments for very low income households and 2,845 square feet of new commercial space on the ground floor continues to make its way through planning, and we now have the renderings.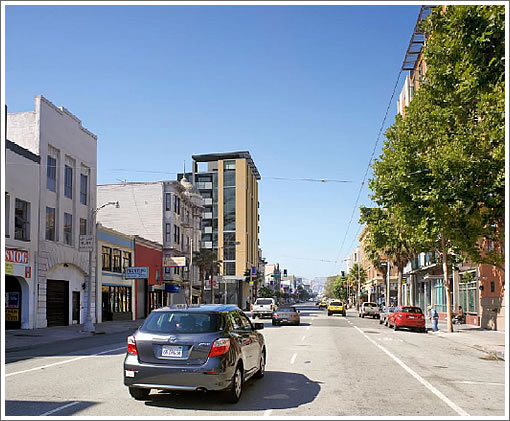 The proposed building includes eight studios, 24 one-bedroom units, 25 two-bedroom units, and 10 three-bedroom units with the three-bedroom apartments ranging in size from 1,020 to 1,105 square feet, the two-bedroom from 750 to 880 square feet, the one-bedroom from 535 to 635 square feet, and the studios from 410 to 500 square feet.
If approved and funded, the project would take an estimated 20 months to construct, including two months for demolition of the Hugo Hotel which was acquired by eminent domain and upon which Brian Goggin's "Defenestration" has been hanging since 1997.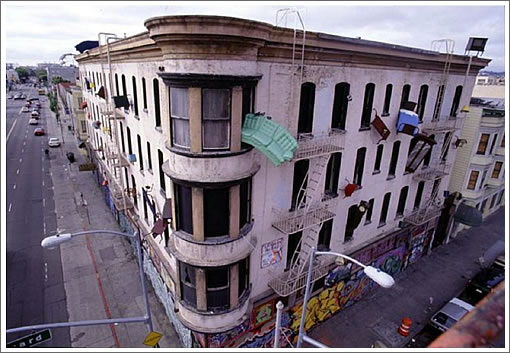 UPDATE: Some food for thought with respect to what constitutes a "very low income household" at 30 to 50 percent of the Area Median Income (AMI), the demographic for this project as proposed. This year, an individual would have to make between $21,650 and $36,050 to qualify. A full-time employee at minimum wage would earn just over $21,000.
The median salary for a full-time public school teacher in San Francisco is $60,687 which is just over 80 percent of the Area Median Income, the threshold below which an individual is considered "low income" with respect to affordable housing develoments in San Francisco.