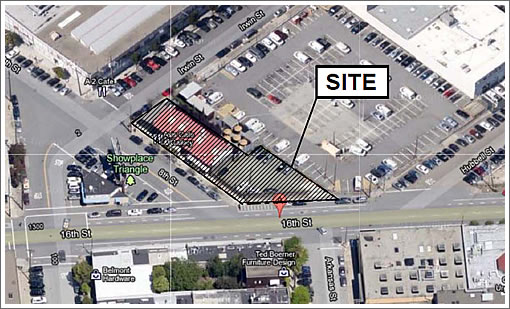 As plugged-in people know, the building in which the Axis Café currently resides at 1150 16th Street will be razed as proposed and in its place a four-story building for production, distribution, and repair (PDR) will rise with a connected five-story, but shorter, building with 15 residential units over retail will rise on the gravel lot to its east.
The northwestern building (1201 8th Street) will be 68 feet tall as proposed and contain 12,826 sf of PDR space, divided into 15 units, on three levels above ground-floor retail.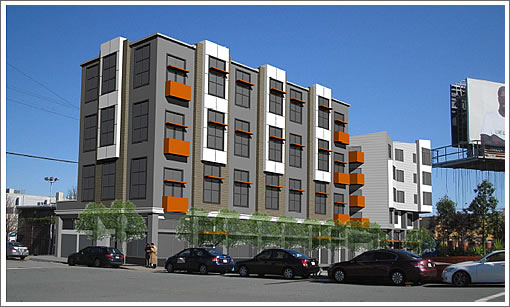 The southeastern building (1150 16th Street) will be 58 feet tall as proposed and contain 15 residential units over ground-floor retail that's proposed for restaurant use.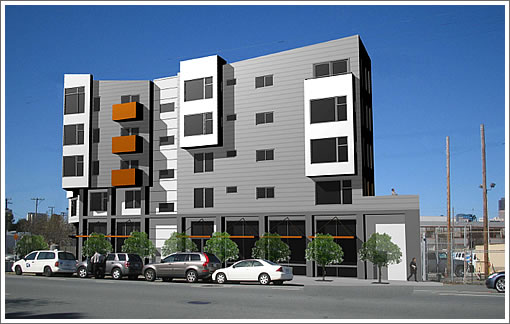 Both buildings would share a common basement level with 14 residential parking spaces and eight commercial parking spaces, including one disabled-accessible space.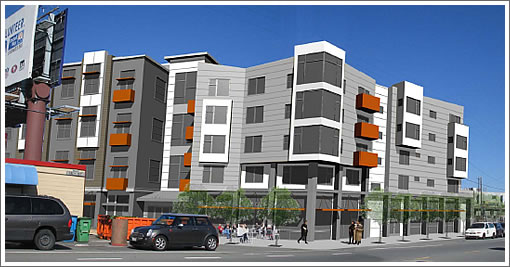 We don't believe either of the buildings will actually be leaning when built, the designs for which have evolved a bit since those which were on the boards in 2009: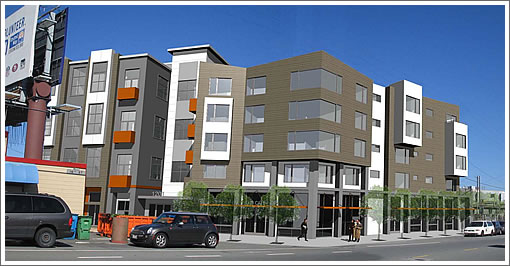 ∙ The Axis Of…New Development At The Intersection Of 8th And 16th [SocketSite]