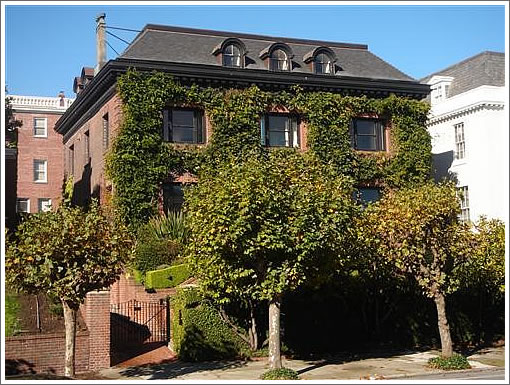 As we wrote in October of 2008:
After an effective 1000+ days on the market, a few reductions [originally asking $12,500,000], and a remodeling, the listing for Kirk Hammett's Pacific Heights mansion at 2505 Divisadero has been withdrawn from the market.
As we added in December:
Last listed for sale at $9,500,000 before being withdrawn, Kirk Hammett's recently remodeled mansion atop Pacific Heights (2505 Divisadero) is now being offered for rent at $14,000 a month. Yes, that's only $1,550 per bedroom (there are nine). [Editor's Note: Hmm…]
It never rented (in fact within an hour of our publishing the Craigslist post for 2505 Divisadero was quickly "deleted by its author"). And now as plugged-in readers and tipsters alike noted late last night (cheers), 2505 Divisadero is once again coming soon.
A new agent and a new new new asking price: $8,995,000. Floor plans via the old listing for those who just can't wait.