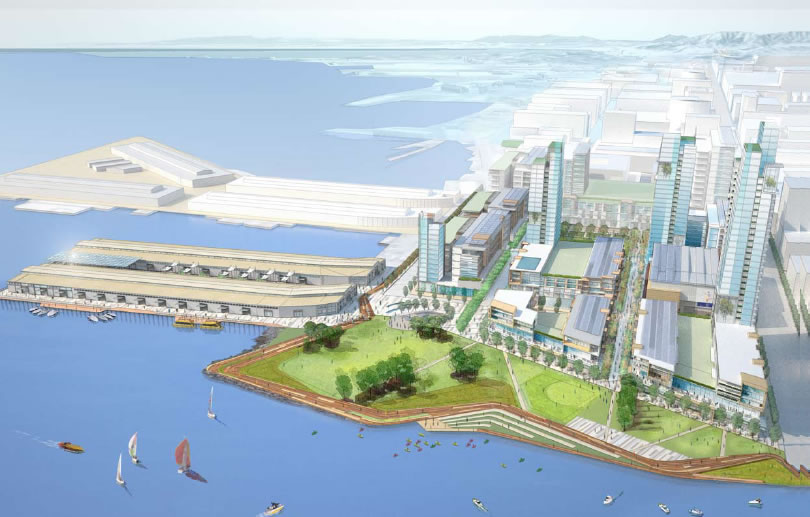 The proposed retail space for San Francisco's Seawall Lot 337/Pier 48 (a.k.a. "Mission Rock") has been cut by more than half and the developers are pushing to "complete the project in phases over a 17-year period that would start in 2013."
As it stands, the project would produce approximately 10 commercial and residential buildings, including two towers near 200 feet and another taller than 300 feet. The area would be broken into 12 small city blocks and would feature 8 acres of open space, including the waterfront park.

One major parking structure and stalls in other buildings would accommodate 2,650 parking spaces for Giants games and other uses. There also are plans to refurbish Pier 48 for exhibitions and other events.
Construction of the cornerstone waterfront park would likely not begin for nearly a decade.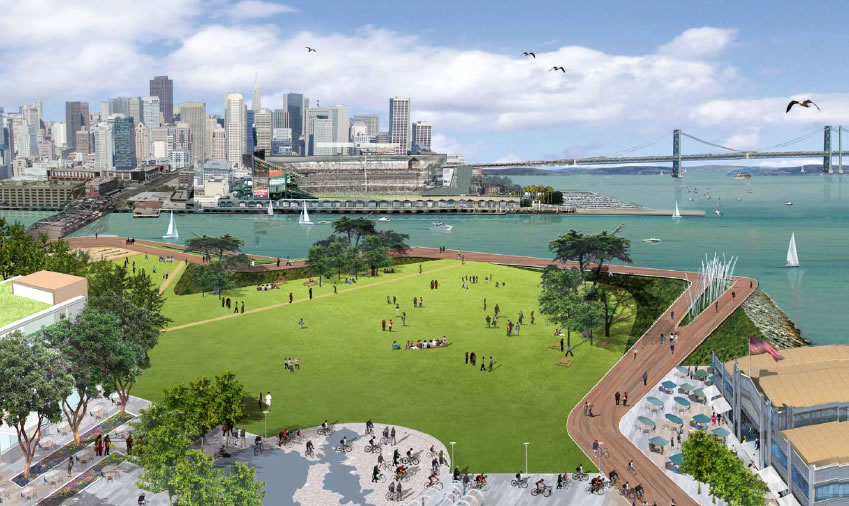 And gone from the proposal is the "scheme for an entertainment center tied to well-known names in food and music, including a 5,000-seat music hall."