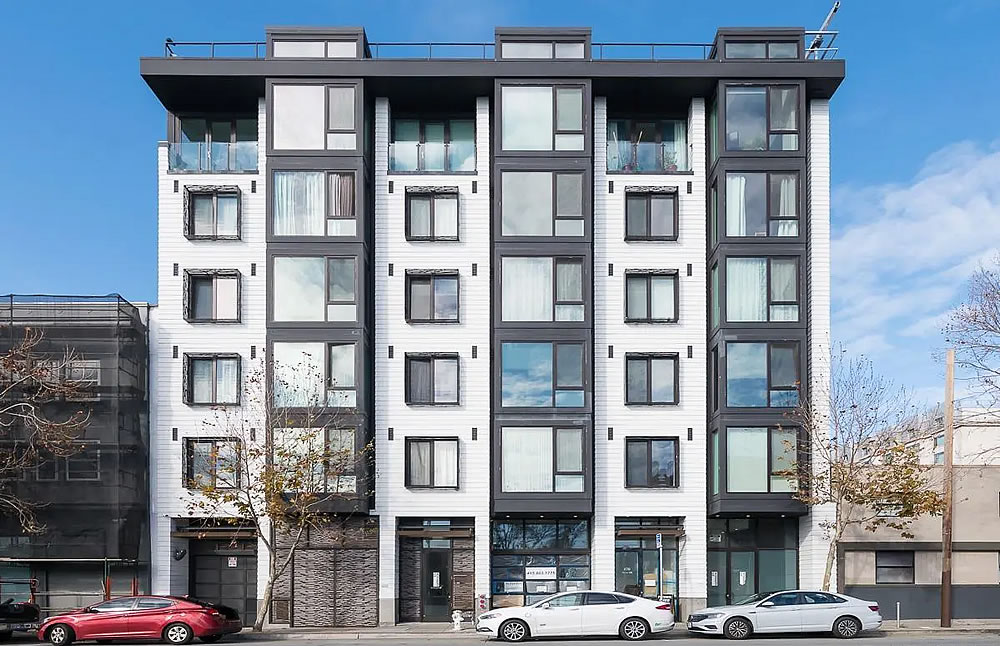 As we outlined last year, the 545-square-foot, contemporary one-bedroom unit #206 at 870 Harrison Street, which was built by JS Sullivan in 2015 and features "floor-to-ceiling windows with an open layout creating a modern and open living space," along with a Bertazzoni range in the kitchen and "abundant closet spaces throughout," returned to the market priced at $699,000 in September of 2021, a sale at which would have represented total appreciation of 7.5 percent since the first quarter of 2016 or 1.3 percent per year.
Reduced to $675,000 after a month on the market, the "well designed" unit was then listed anew for $675,000, reduced to $649,000, to $639,000, and then relisted anew for $629,000 last July, after which the one-bedroom, which comes with a monthly HOA fee of $697, was delisted and offered for rent at $2,899 per month.
Listed anew for $589,000 at the beginning of this year, a price which was reduced to $549,000 in February and then to $525,000 last month, 870 Harrison Street #206 is now in contract.
Keep in mind that a sale at $525,000 would be considered to be "at asking!" according to all industry stats and aggregate reports, despite the numerous reductions, but would also be 19.2 percent below the price which was paid for the one-bedroom condo in the first quarter of 2016 on an apples-to-apples basis, while the frequently misreported index for "San Francisco" condo values is "still up 13 percent" over the same period of time but dropping fast.