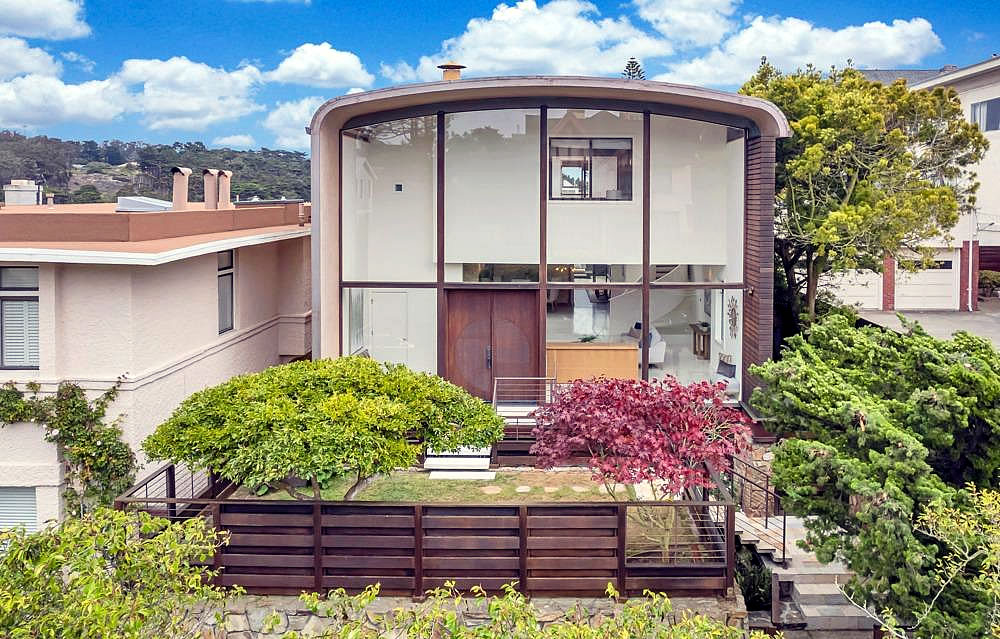 Designed by Bruce E. Heiser, built in 1970 and since "transformed into a modern day classic," the 4,057-square-foot West Clay Park home at 164 24th Avenue, which features a mid-century modern vibe and ethos, with some beautiful woodwork, a retractable central skylight and views of the Golden Gate Bridge from the home's main bedroom suite and rear deck, last sold for $4.7 million in November of 2018.
Having returned to the market priced at $5.28 million two months ago, a sale at which would have represented total appreciation of just 12.8 percent since the fourth quarter of 2018 for the home in "one of the most desirable and sought-after locations in all the city," on the border of Seacliff and Lake, the asking price for 164 24th Avenue, which was first reduced to $4.99 million three weeks ago, has been dropped to $3.99 million, a sale at which would now be "at asking" but 15.1 percent below its 2018 value on an apples-to-apples basis.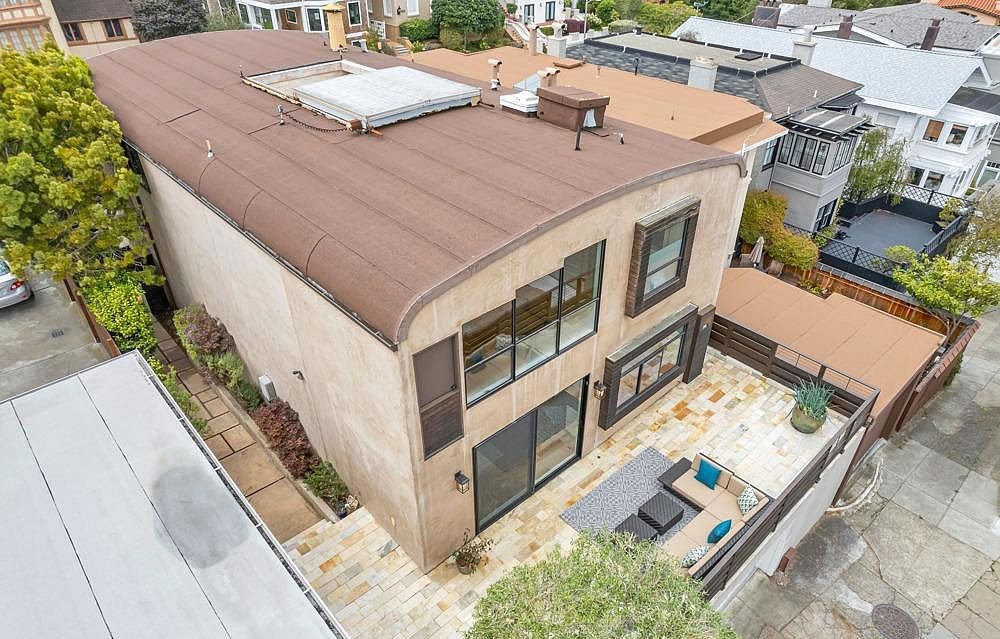 If you think you know the market for architecturally significant homes on the western side of town, now's the time to tell. The widely misreported index for San Francisco house values, which is dropping fast, is still up 35 percent since the fourth quarter of 2018.