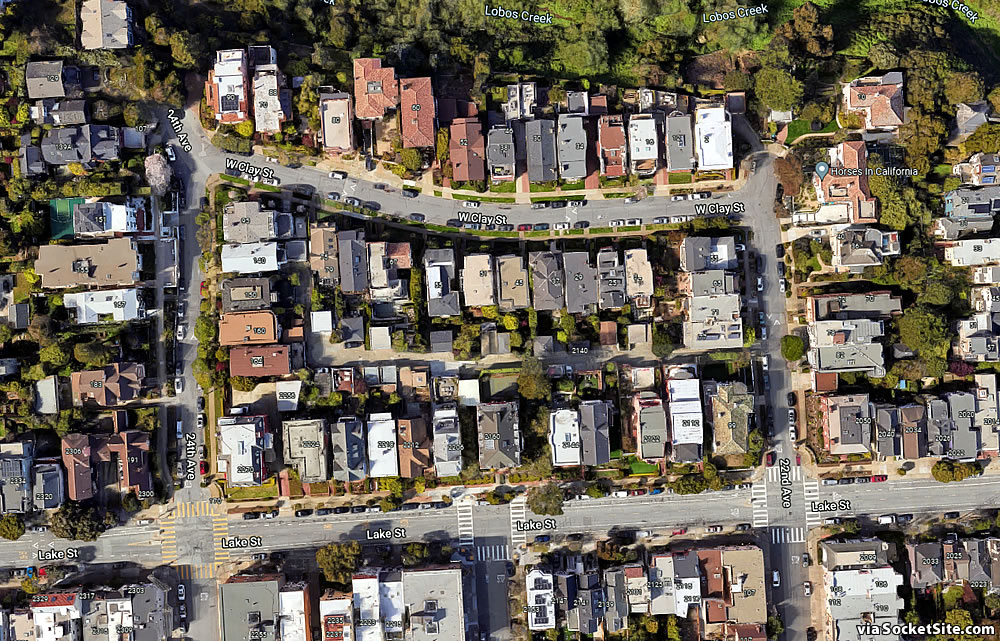 Having just hit the market for one million dollars and positioned as a "unique and irregularly shaped interior lot…located in the beautiful Richmond District," a lot that "IS buildable" and could yield "a very unique residence" ("with some creativity and imagination of a great designer," all per the lot's listing agent), we challenge you to find the lot that's 34 22nd Avenue without scrolling down.
Technically, the 7,200-square-foot lot is zoned for a single-family home and development up to 40 feet in height, which might come as a surprise to the nearly 30 homes that abut the lot.
And the listing might come as an even bigger surprise to the 20-ish homes which currently use the "lot" as a private drive to access their garages.
No, we're not kidding but we are shaking our heads and will keep you posted and plugged-in.