Speaking of significantly sub-2018 pricing, but at the other end of the market, the one-bedroom, one-bath unit #606 at 1075 Market Street ("Stage 1075") measures 672 square feet, with an open floor plan and (near) floor-to-ceiling windows that overlook Proper and the landmark Hibernia Bank.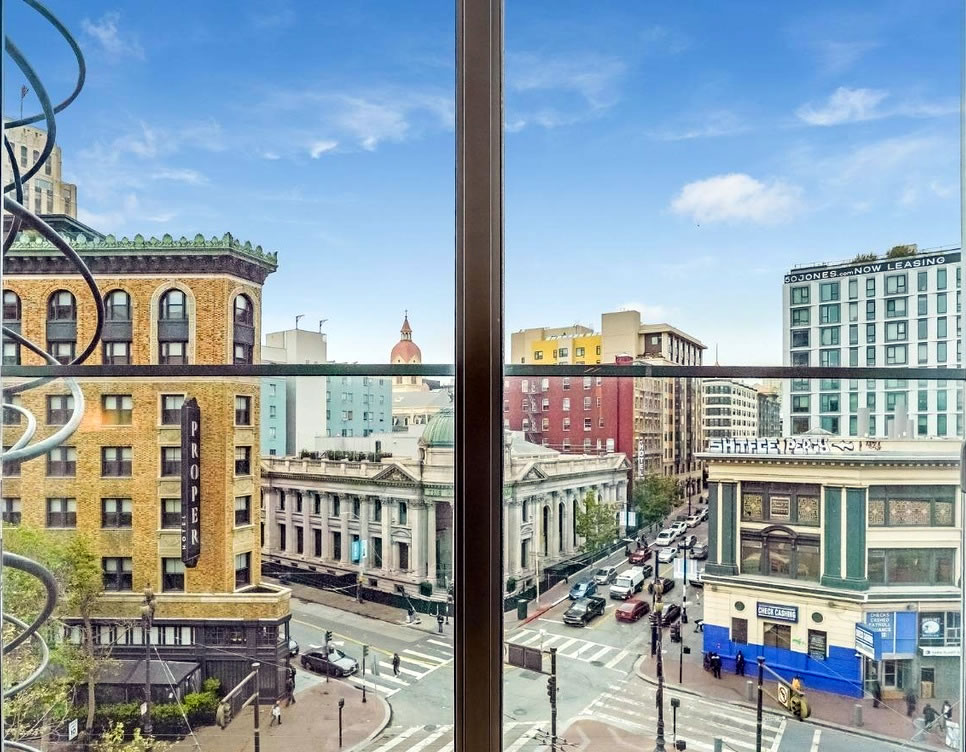 The building ("San Francisco's newest tech/hub location") has a lobby attendant, virtual doorman, and an enviable rooftop deck with multiple fire pits, lounge seating, a barbeque and a dog run with a hose.
And having sold for a comp-setting $882,000 or roughly $1,313 per square foot in October of 2018, having been priced at $967,000 or $1,439 per foot by the sales office in 2017, 1075 Market Street #606 returned to the market listed for $749,000 last month and was just reduced to $670,000, a sale at which would represent a $212,000 or 24 percent drop in value from the fourth quarter of 2018 with monthly HOA dues of $738 for those running the numbers at home.