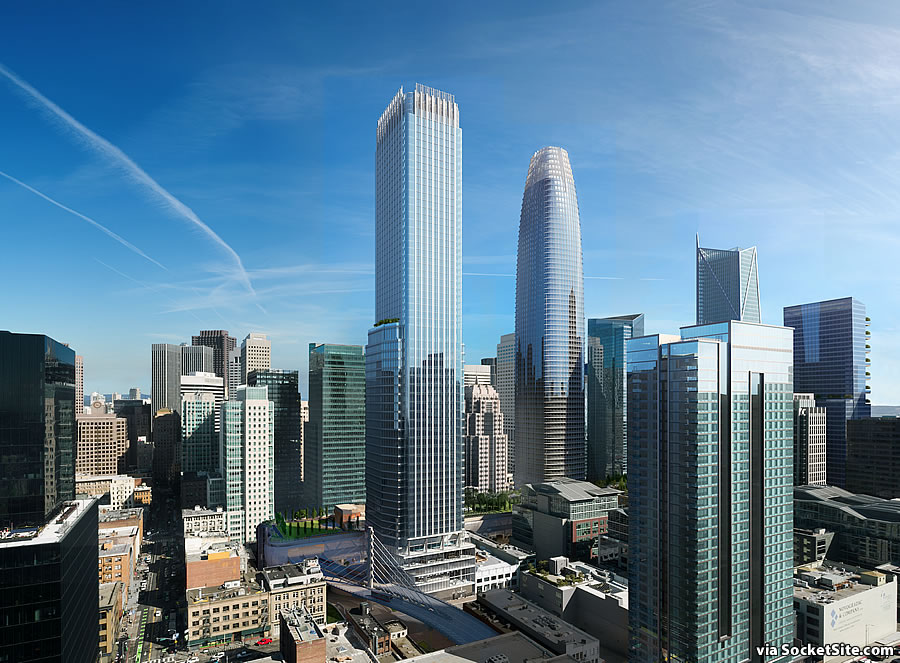 Having been further refined by Pelli Clark Pelli Architects over the past year, the plans for a 61-story tower to rise up to 800 feet in height upon Transbay Parcel F at 542-550 Howard Street could be approved by the City next month and yield the fourth tallest building in San Francisco.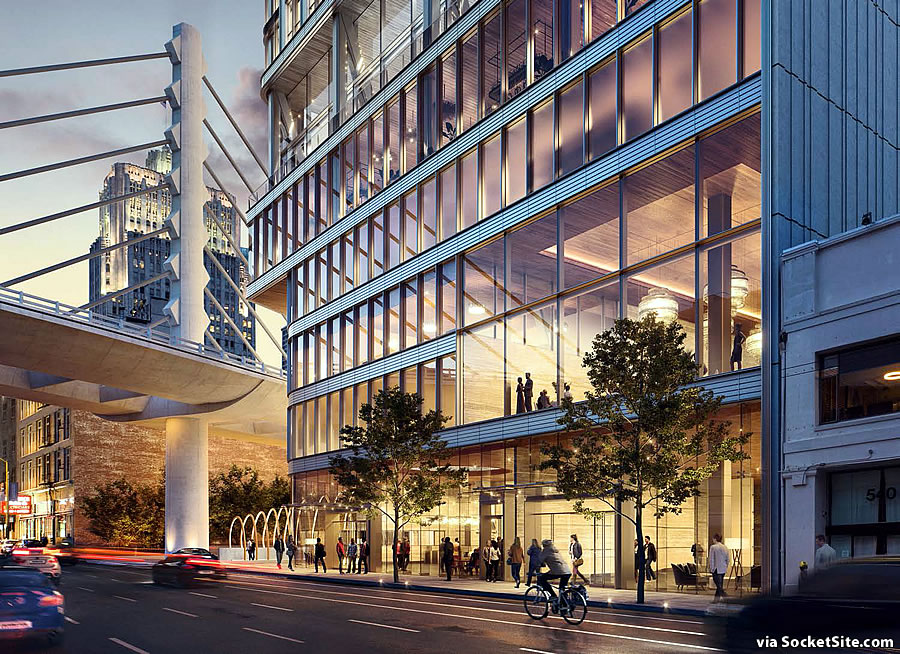 In addition to 165 condos spread across the tower's top 29 floors, the refined plans for the proposed development now include a 189-room luxury hotel, various building amenities and 9,000 square feet of retail space across the development's lower floors, along with 274,000 square feet of new office space between and a basement garage for 183 cars (and podium parking for 177 bikes).
A sculpted through-block pedestrian passageway would lead from Howard to Natoma and to the new Salesforce Transit Center, with a fifth-floor, and publicly accessible, pedestrian sky bridge directly connecting the tower to the Transit Center's rooftop park.
And assuming a few minor amendments to San Francisco's Transit Center District and Downtown Area Plans are passed in order for the tower to rise on the site as proposed, the initiation of which is slated to occur next week, the Parcel F plans could be approved by San Francisco's Planning Commission on November 21.