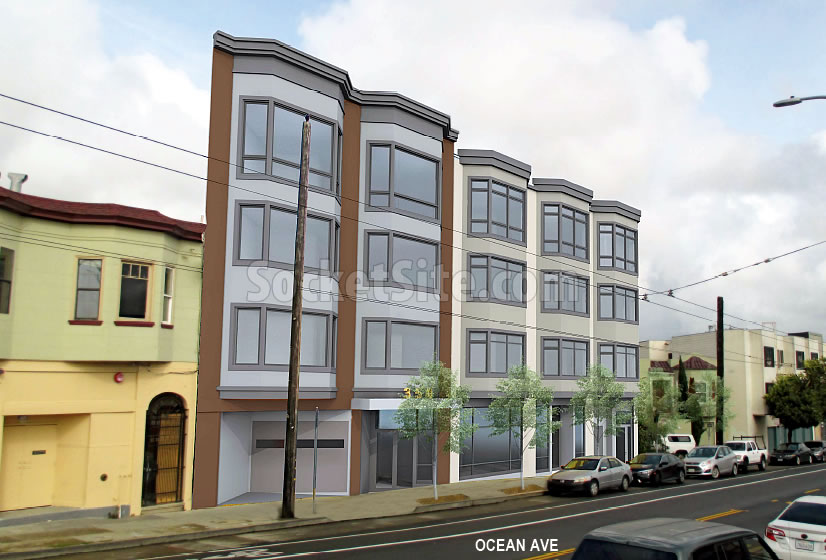 Originally envisioned as a 20-unit building that would rise up to 45 feet in height upon the Balboa Park warehouse site at 350-352 Ocean Avenue, bigger plans for a six-story building to rise up to 65 feet in height on the site, with a 15-car garage, were subsequently drawn, leveraging a requested State Density Bonus for the additional height and mass of the development as now proposed.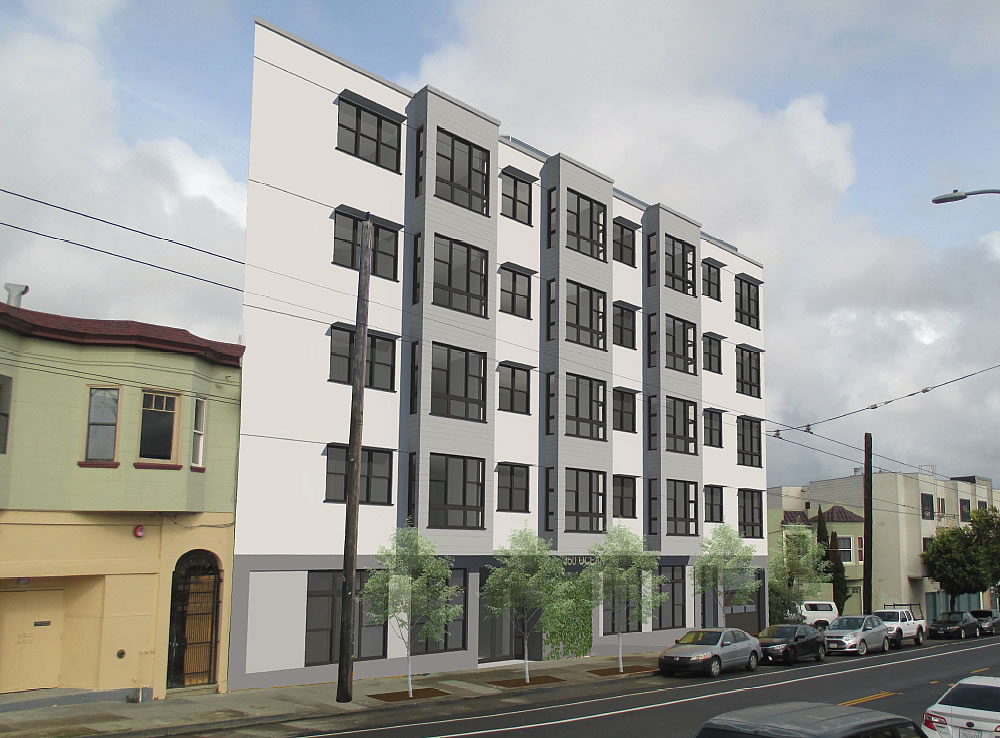 With the façade of the proposed development since refined "to minimize the number of stoops and alcoves," based on public comments and concerns, and an additional ground floor dwelling unit added to the project, for a total of 36 units (a mix of 19 two-bedrooms, 13 ones and 4 studios), six (6) of which are expected to be provided at below market rates (BMR), the 350 Ocean Avenue project is slated to be entitled by Planning this week.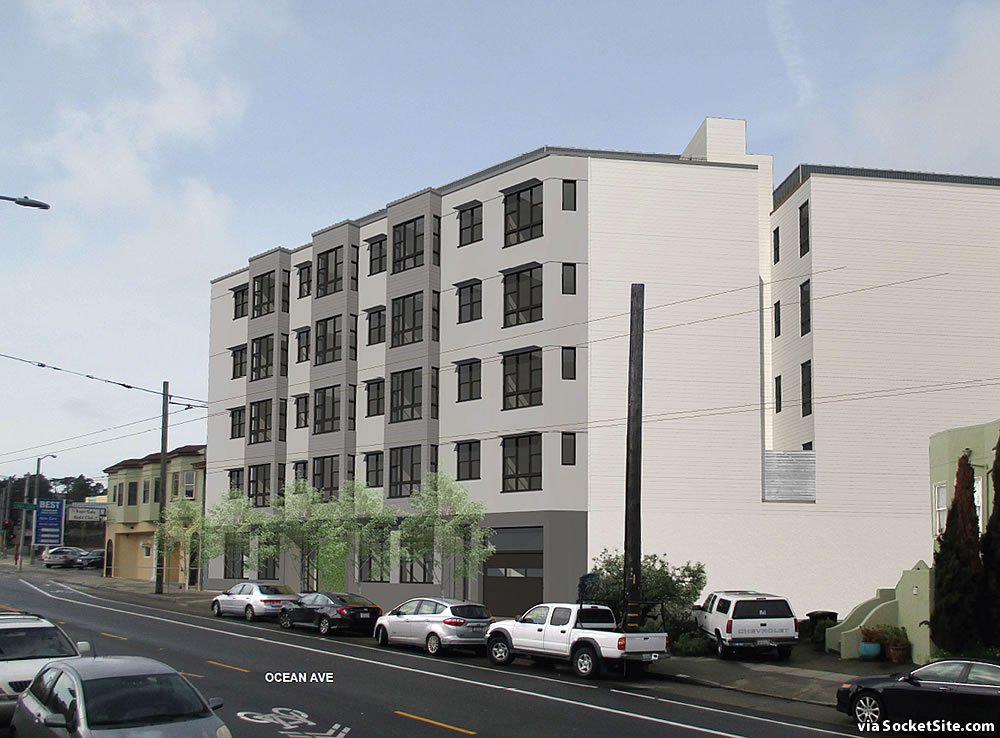 All that being said, building permits for the bonus-sized development have yet to be requested, much less approved. And the number of fully entitled projects which have yet to break ground and are now hitting the market at a loss is on the rise. We'll keep you posted and plugged-in.