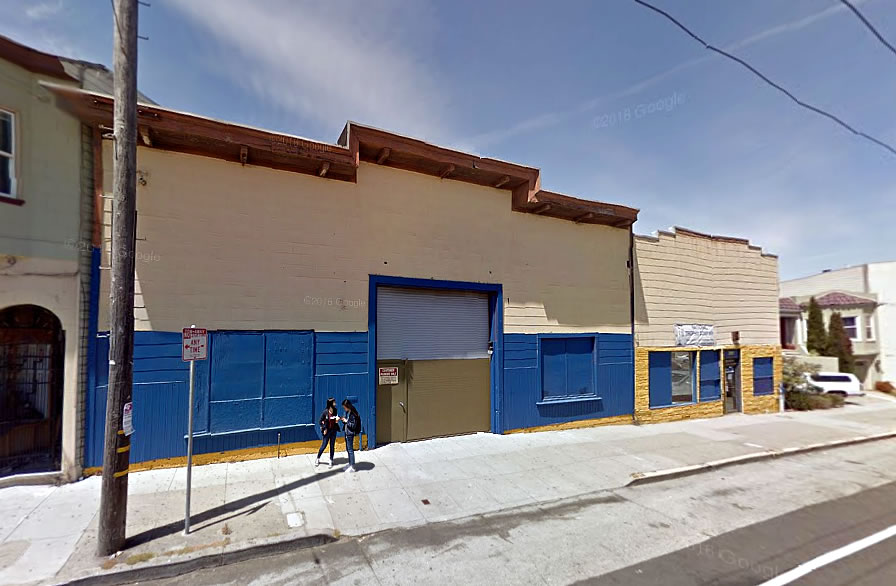 Plans to raze the warehouse and (National) Trophy (Company) building at 350-352 Ocean Avenue are in the works.
And as proposed, a four-story building designed by Schaub Ly Architects will rise up to 45 feet in height upon the Balboa Park site, with 20 residential units averaging 830 square feet apiece, a basement garage for ten cars, and a new 738-square-foot retail space fronting Ocean Avenue.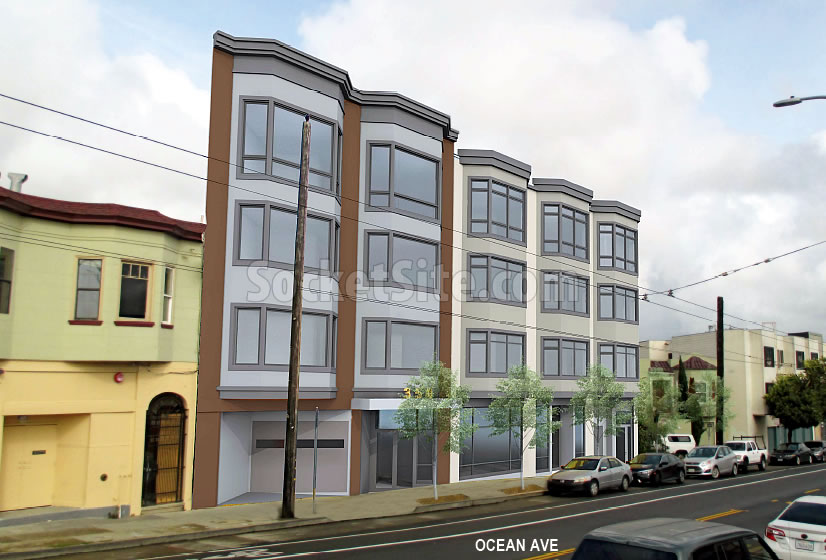 The small-block-sized parcel across the street at 355 Ocean/Oneida Avenue, a former Safeway site which the Community Assembly of God purchased for $1.5 million in 1988, is zoned for development up to 45 feet in height as well.