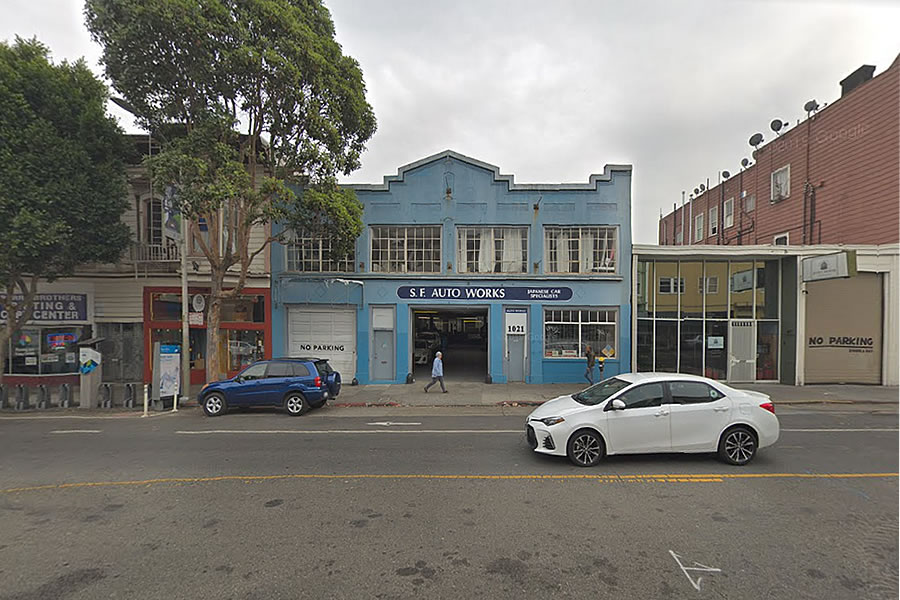 Speaking of bonus-sized infill buildings poised to rise in the Mission, the refined plans for a 65-foot-tall building to rise on the San Francisco Auto Works parcel at 1021 Valencia Street are slated to be approved this week.
While the parcel is technically only zoned for development up to 55 feet in height, the project team has invoked the State's Density Bonus for the extra height and mass.
And as such, the development could yield 24 residential units, a mix of 12 one-bedrooms and 12 twos, over a ground floor retail space, as recently refined and newly rendered by BDE Architecture below: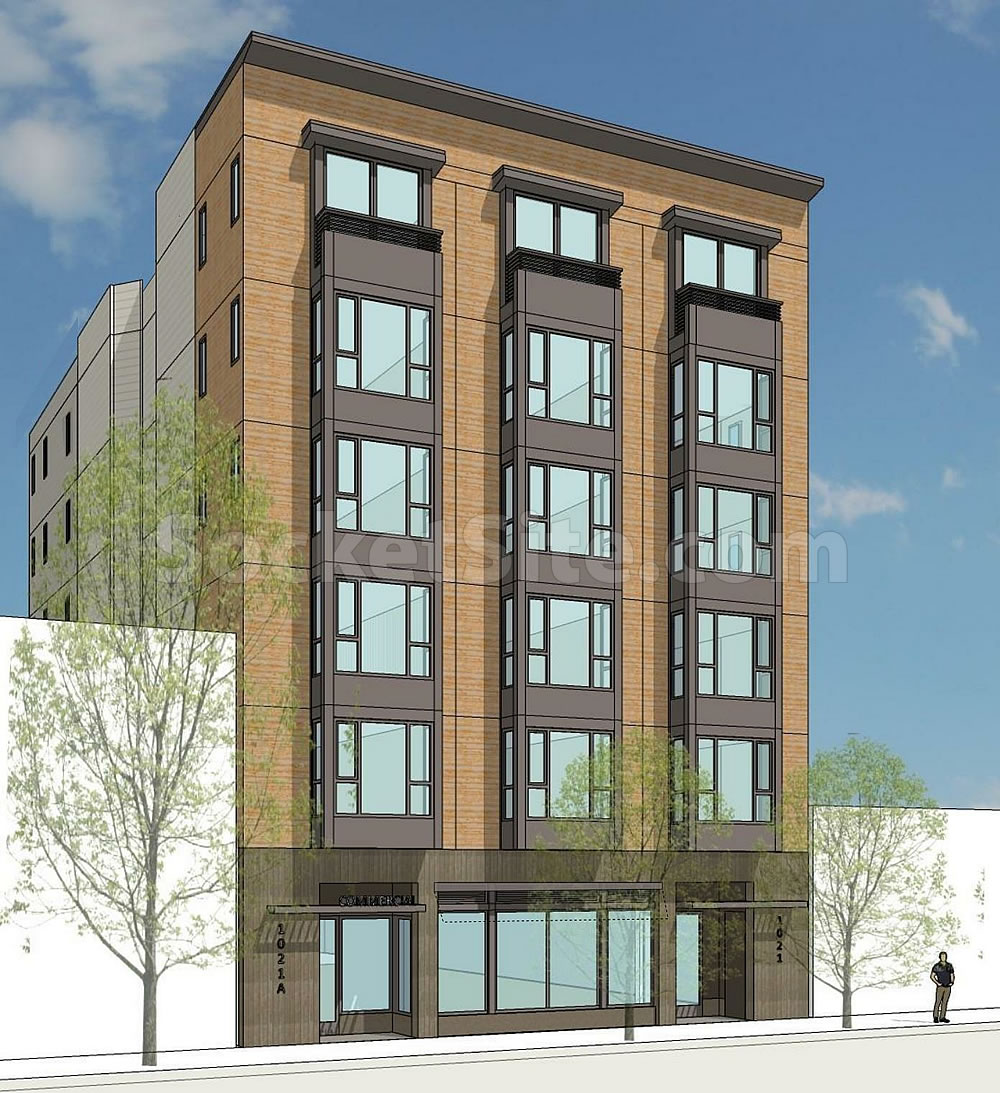 And while a Discretionary Review (DR) was requested, based on a projected loss of light, privacy and quality of life for a number of adjacent tenants, and the development as proposed would result in the loss of neighborhood Production, Distribution and Repair (PDR) space, San Francisco's Planning Department staff is recommending that the City's Planning Commission approve the development and density bonus as proposed, noting that "the Project is, on balance, consistent with the Mission Area Plan" and would yield "a substantial amount of new housing," two (2) units of which would be offered at below market rates (BMR).