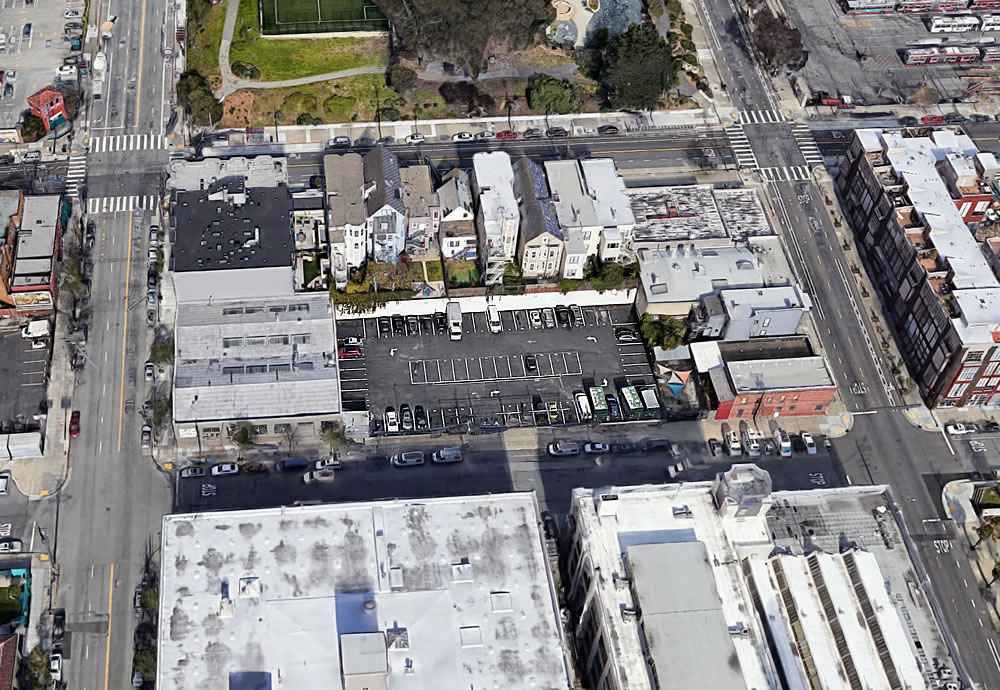 As we first outlined back in 2018, plans for a 9-story building to rise on the 20,000-square-foot surface area parking lot at 321 Florida Street, between 16th and 17th Streets in the Mission, were in the works.
And as since rendered by Handel Architects, the proposed development would rise up 92 feet in height on the site, with 168 rental units, a mix of 64 studios, 37 one-bedrooms and 67 twos, over 1,336 square feet of ground floor retail space fronting Florida and a stacked garage for 47 cars.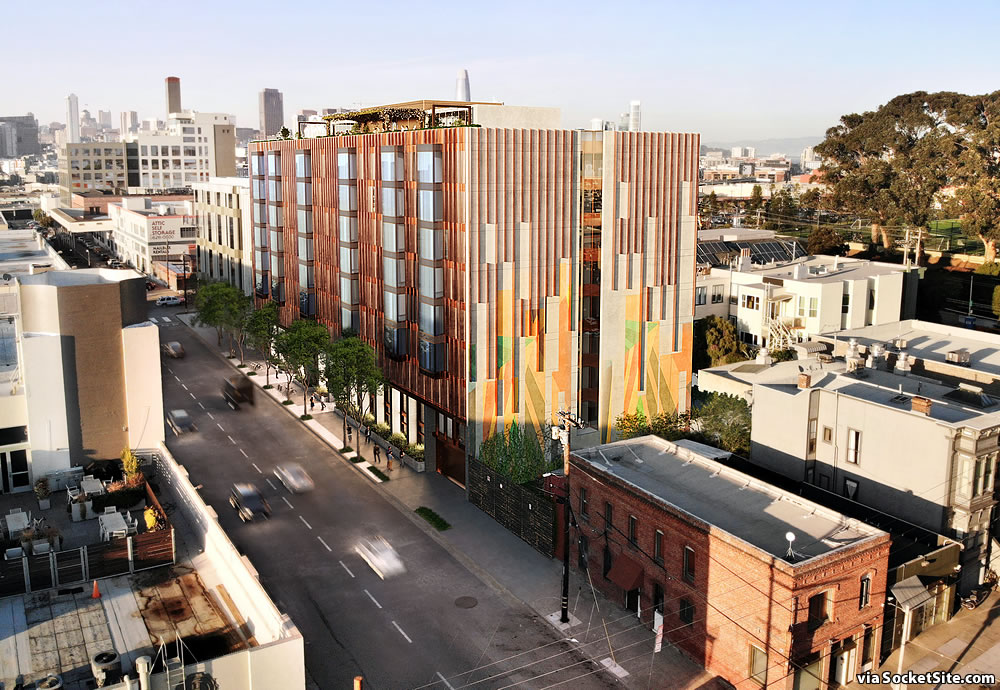 In order to build over 68 feet in height, which is the maximum height for which the parcel is zoned, DM Development is planning to claim a California State Density Bonus, in exchange for which 31 of the 168 units would be offered at below market rates (BMR) and an additional affordable housing fee would be paid.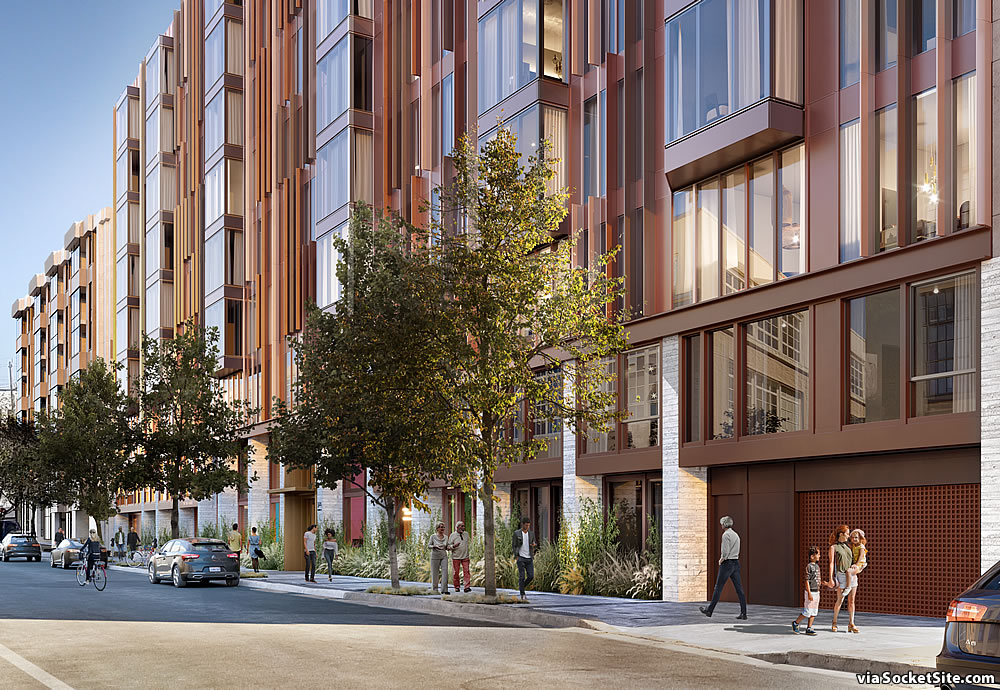 While the 92-foot-tall building would cast a bit of shadow on the western edge of the nearby Franklin Square Park, particularly in the summer and spring, the affected area is already shadowed by a number of mature trees and Planning Department staff has deemed the projected new shadow to be "insignificant" with respect to its impact on the park.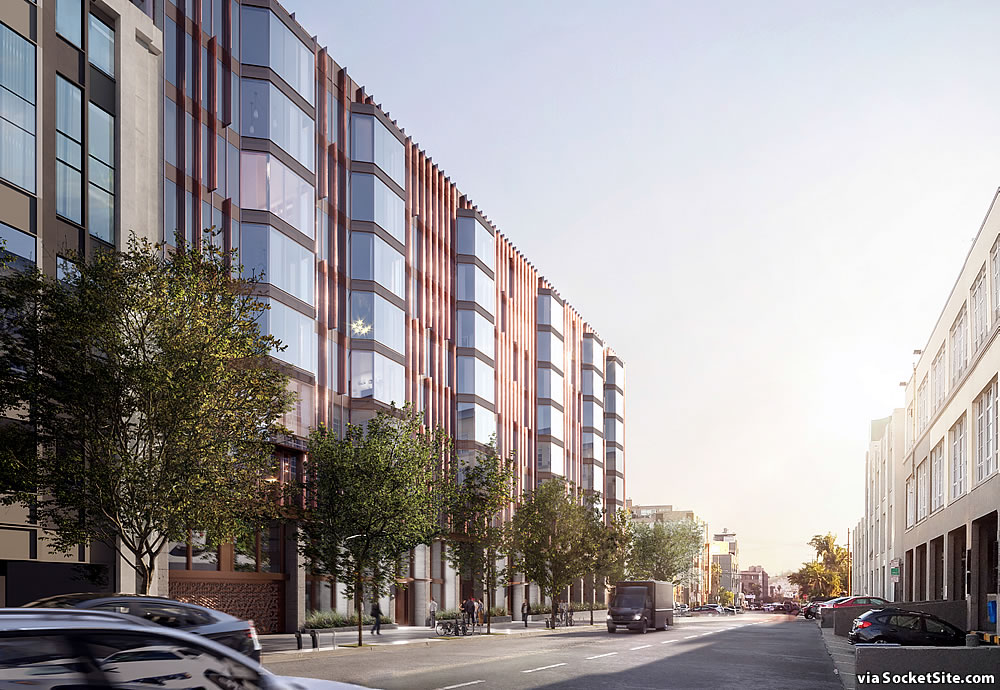 And with all that in mind, San Francisco's Planning Department is recommending that San Francisco's Planning Commission approve the project as proposed next week.