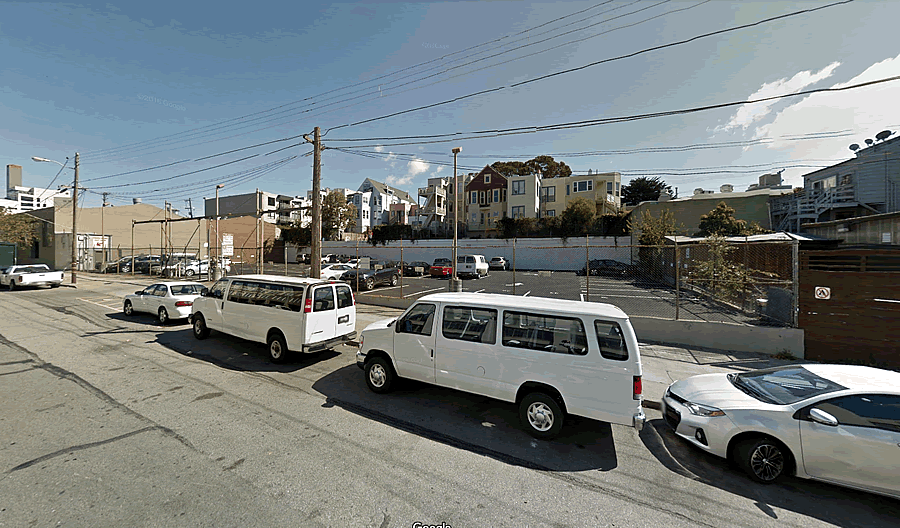 Plans to develop the 20,000-square-foot parking lot parcel at 321 Florida Street, between 16th and 17th Streets in the Mission, are in the works. And as envisioned, over 150 units of housing could rise on the site.
While the parcel is only zoned for development up to 68 feet, or roughly 7 stories, in height, the project team is positioning to invoke California's Density Bonus Program to develop a 9-story building, with 151 units of housing (28 of which would be offered at below market rates) over 1,600 square feet of retail space and a basement garage for 64 cars and 113 bikes.
We'll keep you posted and plugged-in.