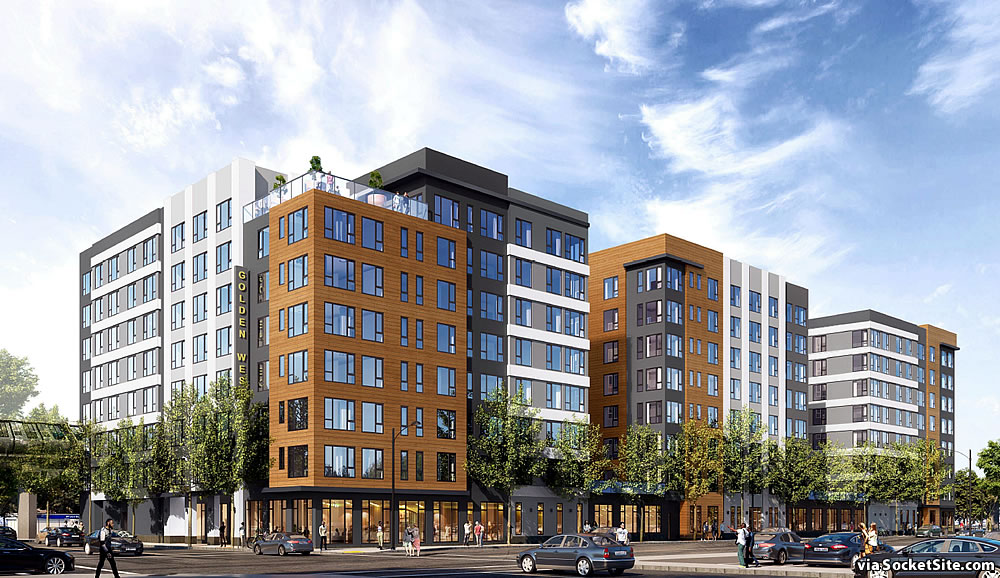 Dubbed "Golden West," the refined plans for a new 8-story infill development to rise up to 85 feet in height upon the West Oakland BART adjacent parcel at 1396 5th Street could be approved by the Oakland's Planning Commission tomorrow afternoon.
Originally entitled for a smaller senior housing development that succumbed to a fire during construction, the revised plans for the infill site would now yield 222 apartments, 16 of which would be offered to very-low income households at below market rates (BMR), as designed by BDE for by The Michaels Organization.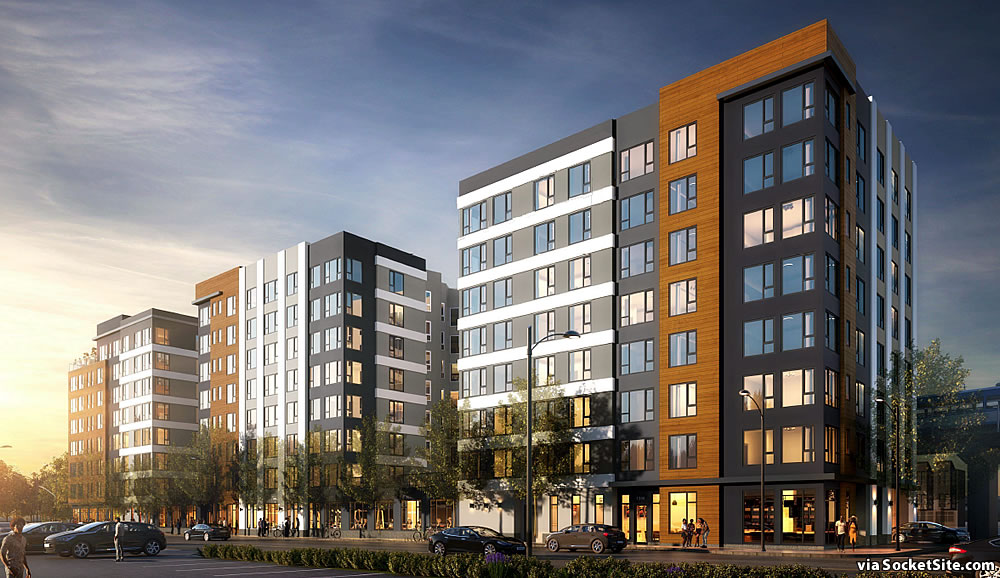 Off-street parking for 41 cars would be provided in a ground floor garage with its entrance on Kirkham, while a storage room off the building's main lobby, under its marquee along Mandela Parkway, would provide secured parking for 56 bikes.
And based on feedback from the City's Design Review Committee last year, wood composite accents now compliment the building's façade (which was all stucco as first proposed), the ground floor of the development has been redesigned to serve as additional amenity space for the building's residents (versus commercial space that could have remained unleased and vacant), and architectural elements have been added to the northern wall of the development which will face the elevated BART tracks behind and which will be further adorned by a trio of murals.