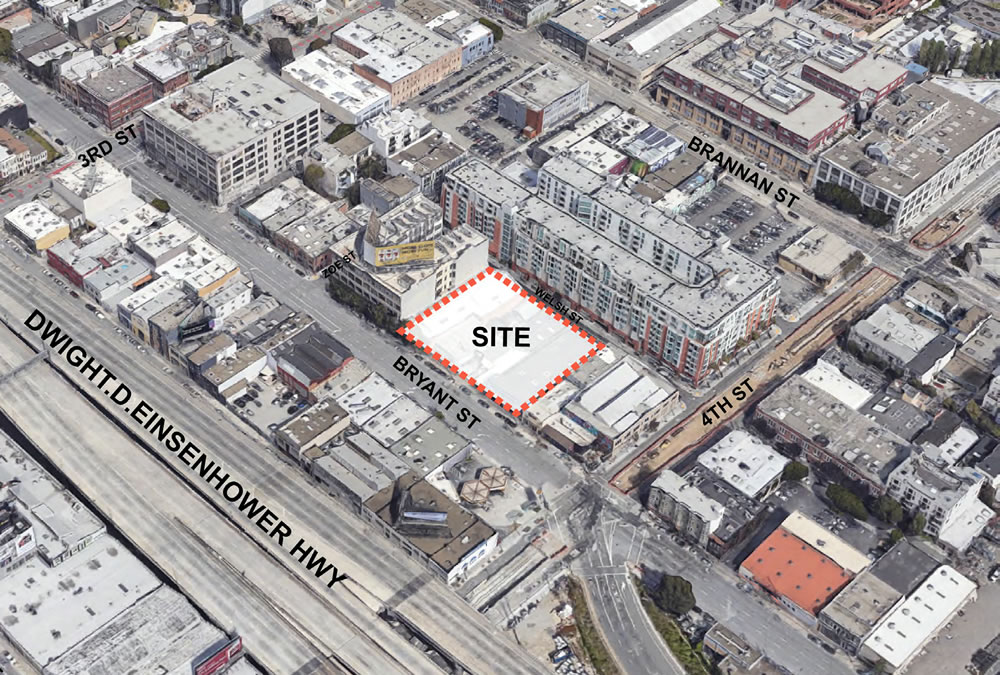 Residents in north-facing condos at the Palms – or fans of the Marina Auto Body shop – take note: plans to raze the auto shops at 565-585 Bryant Street, between 3rd and 4th, have been submitted to planning for review. And in their place, an eleven-story building is proposed to rise.

Due to the cap on office space development in San Francisco imposed by Proposition M, two variants for the Central SoMa development have been drafted.

One plan calls for 190,000 square feet of office space over 10,000 square feet of retail and 44 parking spaces to be accessed by way of Welsh. An alternative proposal consists of 112 dwelling units over 47,000 square feet of office space and 20,000 square feet of ground-floor retail with 39 parking spaces underground.

While currently only zoned for development up to 65 feet in height, the pending Central Corridor Plan proposes to up-zone the south side of Bryant Street to allow development up to 130 feet in height, and the proposed 585 Bryant Street development would rise to that height in either configuration, as massed above.

That being said, the Central Corridor plan also restricts the consolidation of adjacent parcels. And in order for the above Bryant Street development to proceed as proposed, a total of five lots will need to be merged, a merger which would need to be approved by San Francisco's Planning Commission.
In 2017, the aforementioned plans were scrapped and bigger plans for a 300-room hotel to rise up to 12 stories upon the Central SoMa parcels, with a 120-car garage, restaurant and 1,600 square feet of retail space fronting Bryant, were drafted.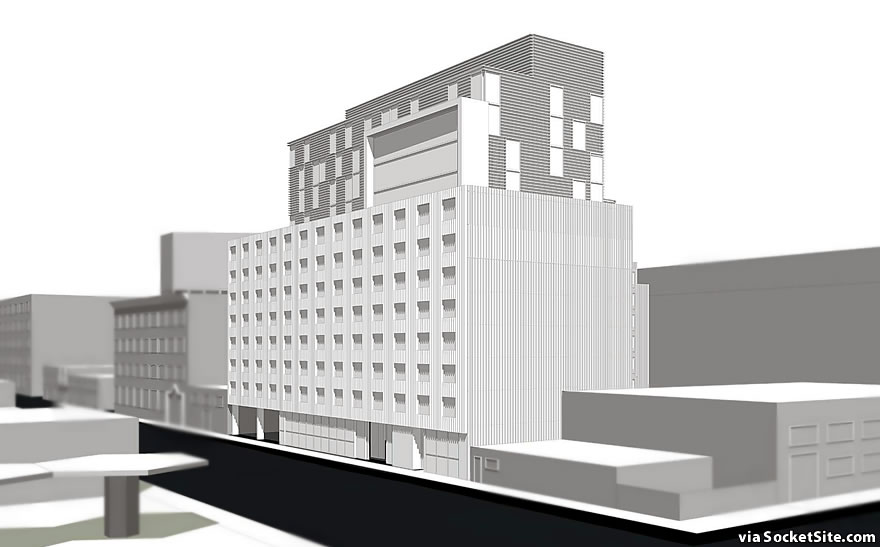 And with the aforementioned "Central Corridor" turned Central SoMa Plan having since been adopted, even bigger plans for the Bryant Street site have been drawn.
In fact, a seven-lot merger is now proposed.  And as envisioned, a 503-unit, 16-story apartment building would rise up to 160 feet in height on the 555-585 Bryant Street site, along with roughly 9,000 square feet of replacement PDR space and a ground floor garage for 100 cars and 225 bikes, leveraging California's Density Bonus Law for the additional height and to bypass the required residential open space, maximum lot coverage and mid-block pedestrian pathway requirements of San Francisco's Planning Code, as roughly massed below: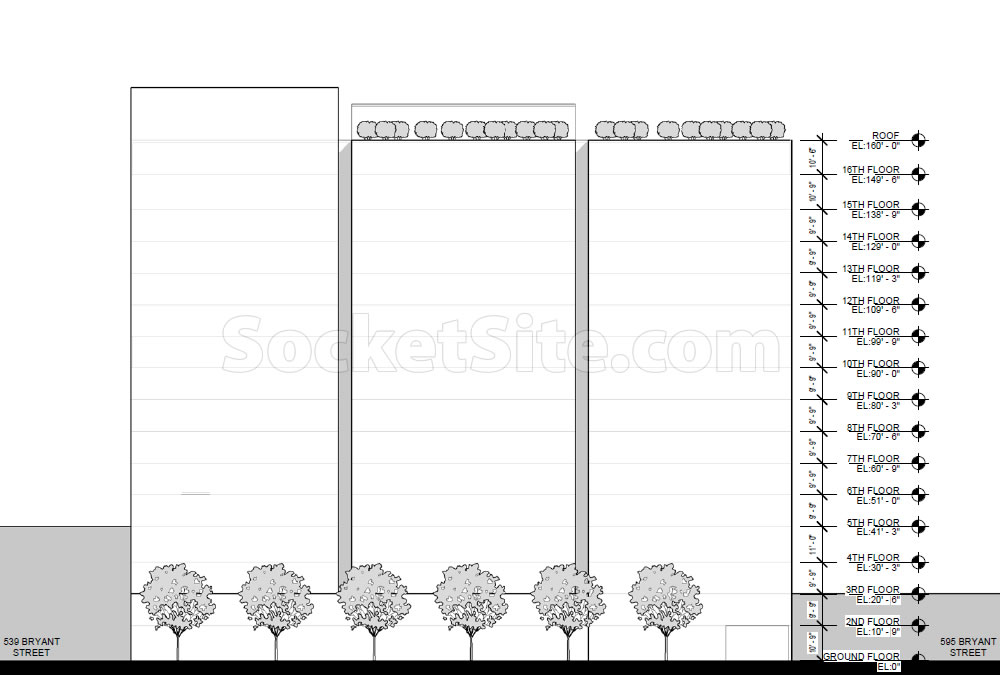 We'll keep you posted and plugged-in.