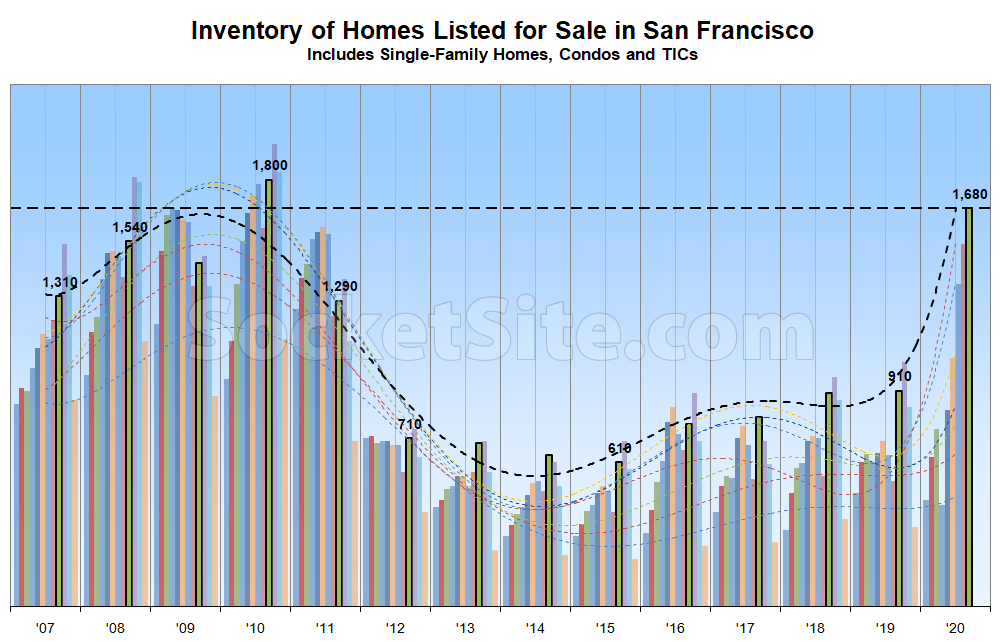 The number of homes on the market in San Francisco, net of new sales and contract activity, ticked up another 5 percent over the past week to 1,680, representing 85 percent more inventory on the market than at the same last year and a new 10-year high in the absolute.
The number of condos on the market, which remains a leading indicator for the market as a whole, now totals 1,260, representing 110 percent more inventory than at the same time last year, while the number of single-family homes on the market has ticked up to 420, which is 30 percent higher on a year-over-year basis, with inventory levels poised to jump as listings which failed to sell in the spring, and were subsequently withdrawn from the MLS in the summer months, return anew.
And as we noted yesterday, the percentage of homes on the market with an asking price that has been reduced at least once has ticked up to 31 percent, which is 19 percentage points higher than at the same time last year, while the gap between the average price per square foot of the homes which are in contract, versus those which haven't yet sold, has dramatically grown.