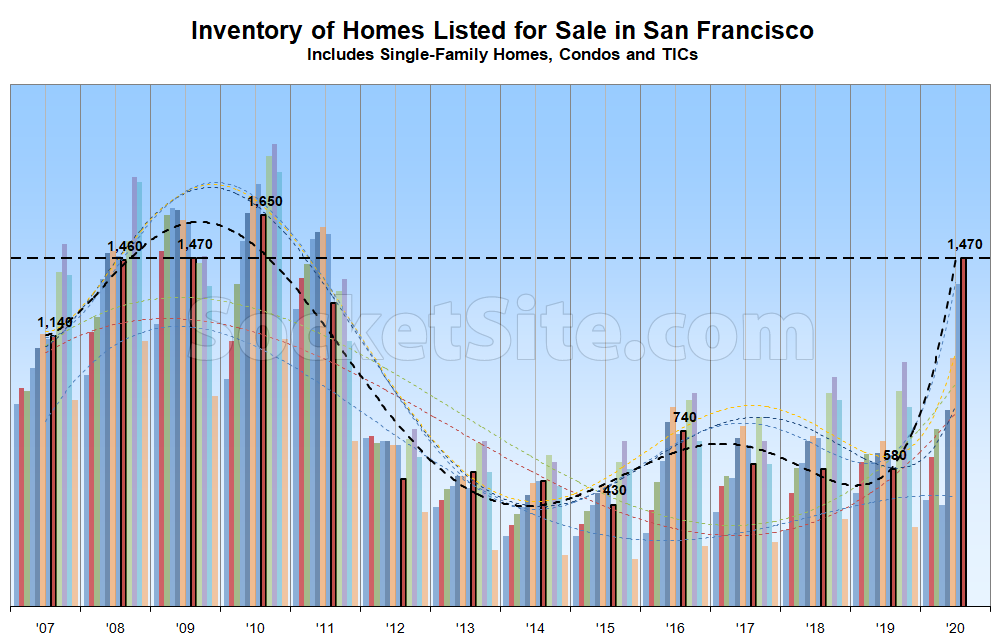 Having hit a 10-year seasonal high last week, the number of homes on the market in San Francisco, net of new sales and contract activity, has ticked up another 3 percent to 1,470, representing 150 percent more homes on the market than at the same last year (580) and equaling the recession-era inventory levels which were driving the market in early August of 2008 and 2009.
At a more granular level, the number of single-family homes on the market in San Francisco (370) is now running 90 percent higher than at the same time last year while the number of condos (1,100), which tends to be a leading indicator for the market as a whole, is now up by over 180 percent, year-over-year.
Keep in mind that inventory levels should be ticking down, based on typical seasonality patterns, before jumping again in September. And that listing activity for apartments in San Francisco has spiked as well and is continuing to drive rents down.
We'll keep you posted and plugged-in.