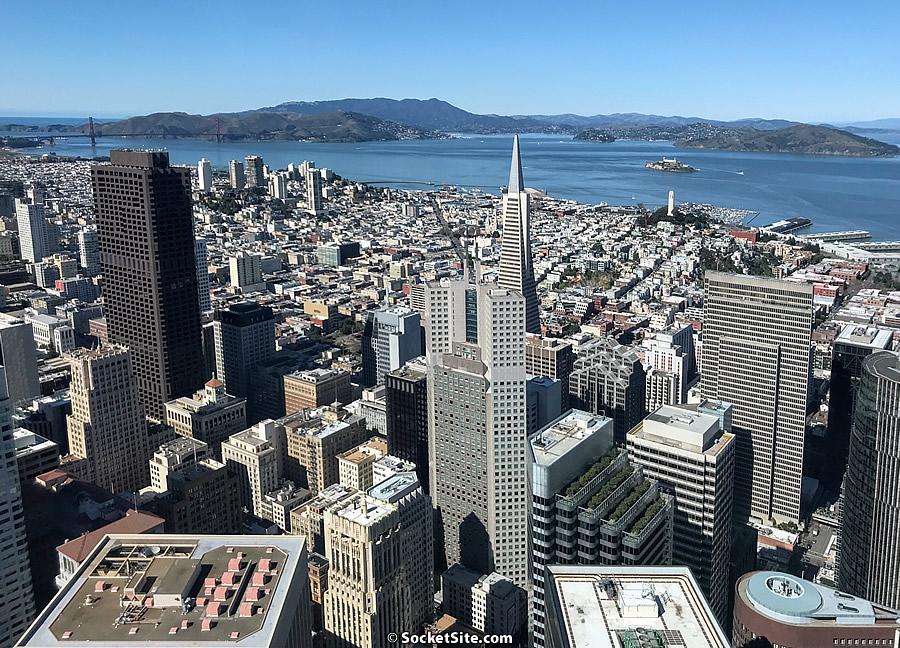 In a move that shouldn't catch any plugged-in readers by surprise, the weighted average asking rent for an apartment in San Francisco has dropped another 4 percent over the past few weeks and is now down to $3,700 a month.
While $3,700 a month isn't exactly "cheap," it's nearly 10 percent, or $400 per month, cheaper than just four months ago, 14 percent ($600) cheaper than at the same time last year and over 17 percent ($750) cheaper than a 2015-era peak of around $4,450 per month.  The average asking rent for a one-bedroom in the city is now back under $3,200 a month, having peaked at closer to $3,700, as well.
At the same time, offers of complimentary rent and cash concessions are on the rise, driving effective rents down even more.
And having jumped in April, ticked up in May, and then jumped again in June, the number of apartments being listed for rent in San Francisco has since spiked.  In fact, there are now over 150 percent more apartments being advertised for rent in the city, including one-off rentals as well as units in larger developments, than there were at the same time last year, all of which points to even more downward pressure on both asking and effective rents.