The "necessary, desirable, and compatible" plans for a decidedly modern infill development of four little single-family dwellings to rise up to 20 feet in height on the undeveloped "flag lot" at 1846 Grove Street – a parcel which is effectively bounded by the back yards of the homes fronting Grove, Ashbury, Fulton and Masonic and can only be accessed by way of a three and one-half foot wide path to Fulton – were, in fact, approved by San Francisco's Planning Commission at the end of April, an action which has since been appealed by neighbors.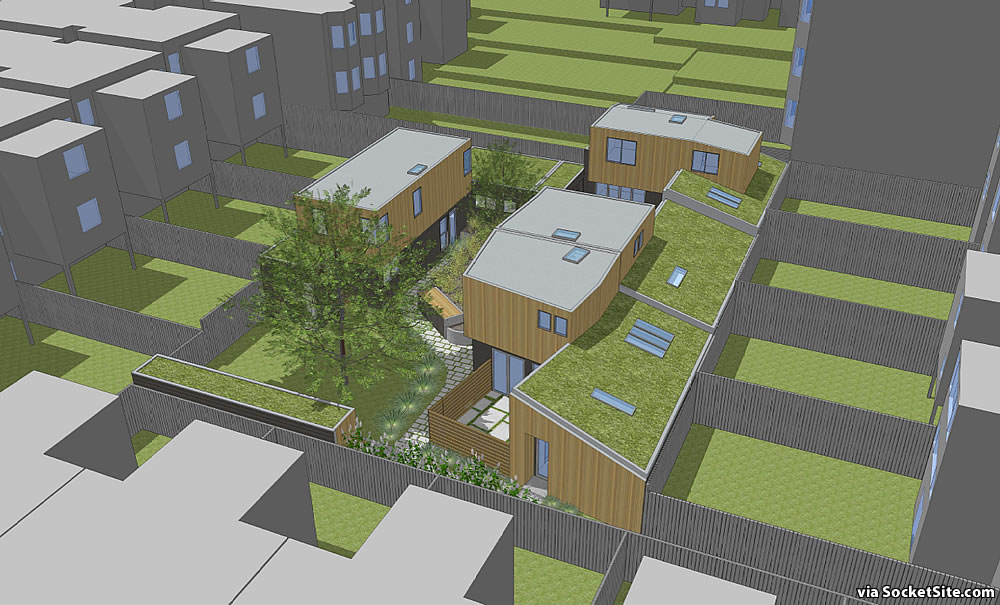 According to the neighbors' challenge, Planning's determination that the project doesn't require a detailed environmental review, having qualified for a "small projects" exemption based on a standing determination that the potential environmental impacts of six new units, whether they are provided in one structure or in six, are essentially the same and not significant per California's Environmental Quality Act (CEQA), "is a misplaced judgment call."
In addition, the neighbors argue that by granting the aforementioned exemption, the impact of the four-unit development on an adjacent "Major Transit Stop," which provides easy access to three high frequency transit lines at the intersection Fulton and Divisadero, hasn't been properly assessed.
We'll keep you posted and plugged-in.