Quietly acquired for $16 million in August of last year, plans to raze the 11,351-square-foot, three-story Mid-Century home at 4 Sea Cliff Avenue – which was built in 1956, expanded in 1998, upgraded in 2016 and occupies a 26,432-square-foot parcel overlooking Baker Beach, the Golden Gate and its Bridge (with a private gate that opens to the Presidio and down to the beach below) – are in the works.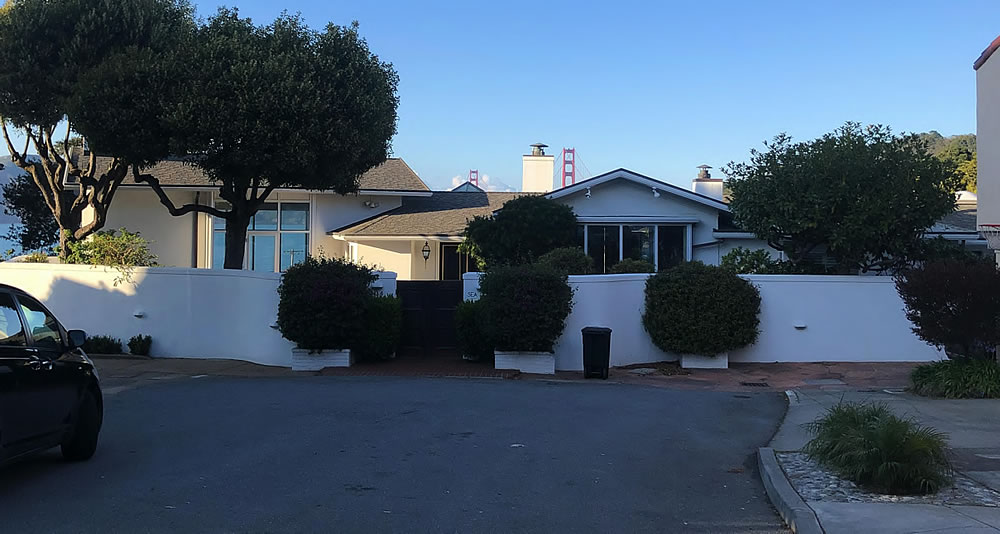 As envisioned by "418 Ventures," a modern 9,321-square-foot home designed by Butler Armsden Architects would then be built on the site, with a lower average height when measured and viewed from the street.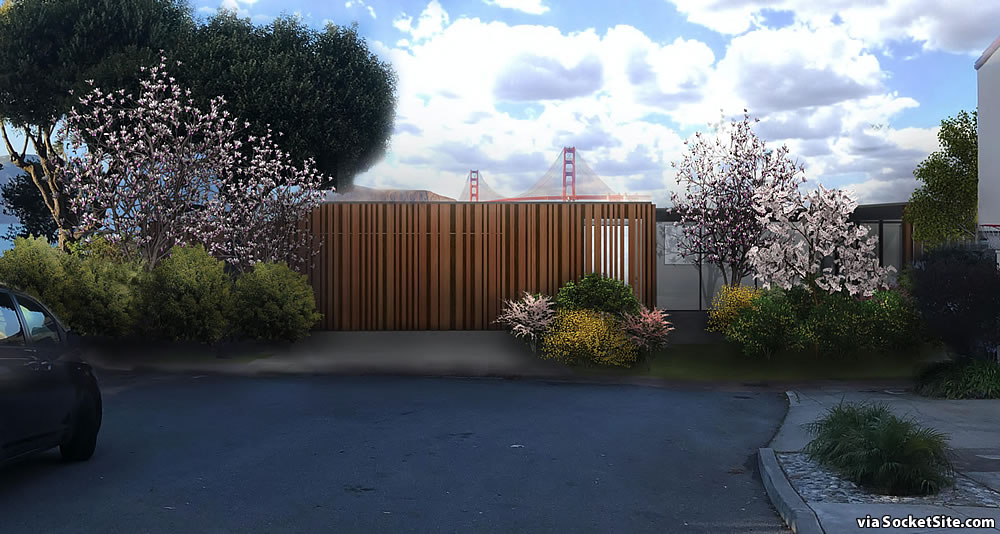 The plans include a complete re-work of the home's eastern gardens/terrace as well.
And then there's an integrated "accessory dwelling unit (ADU)" to be constructed below the lowest level of the three-story home, an 822-square-foot element which isn't included in the 9,321 square feet figure and is being positioned as a "naturally affordable" addition, that "may be used as rental housing," in a bid to secure Planning's approval for the project, a project which would, per the team's legal council, "[enhance] the neighborhood's cultural and economic diversity by replacing a large single-family residence with a smaller single-family home with an attached accessory dwelling unit."
On a related note, the requested Discretionary Review (DR) of the plans for modern 10,400-square-foot mansion to rise at 178 Sea Cliff Avenue, a project which was designed by Butler Armsden Architects as well, has been rejected and the application for the development's building permit has been approved.
We'll keep you posted and plugged-in.