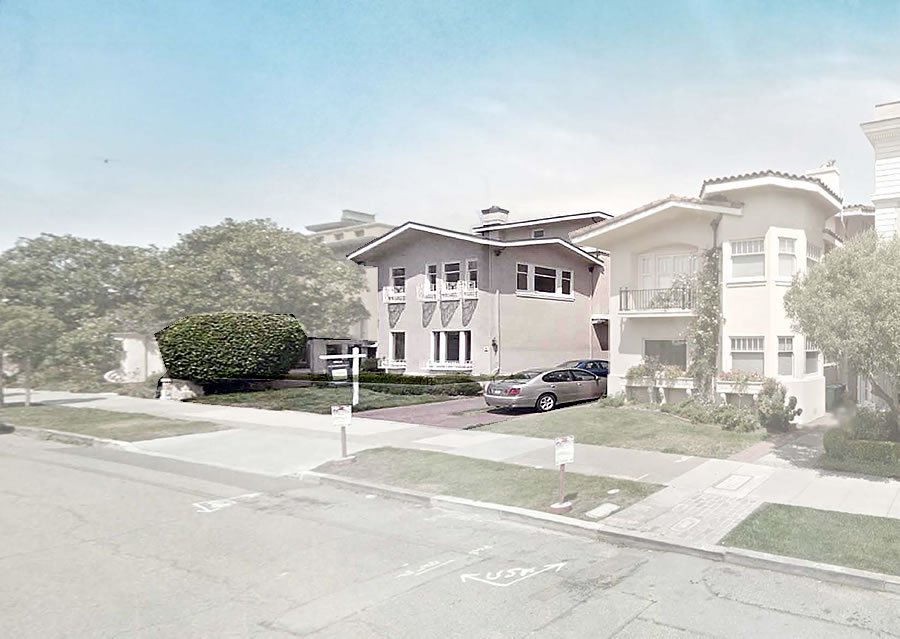 Purchased as an oceanfront "fixer" for $11 million in April of 2015, plans to demolish the existing 4,600-square-foot home at 178 Sea Cliff Avenue are in the works.  And as envisioned, a modern 10,400-square-foot mansion, which includes a 2,000-square-foot basement garage, will rise up to 30 feet in height upon the Sea Cliff site.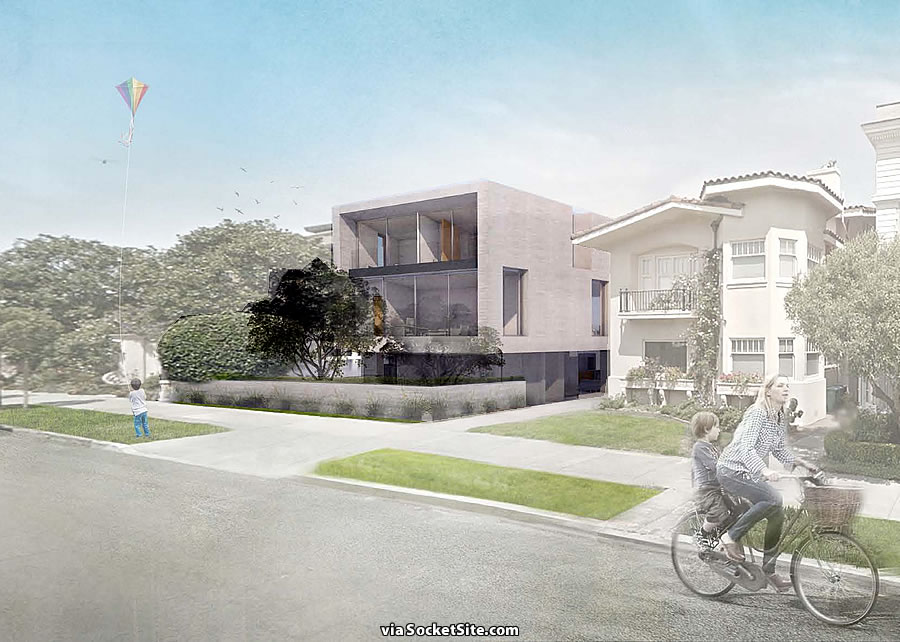 As designed by Butler Armsden Architects for the Danish co-founder of Bestseller Fashion Group China, the proposed six-bedroom home features walls of windows overlooking the ocean and Golden Gate Bridge and an infinity edge pool.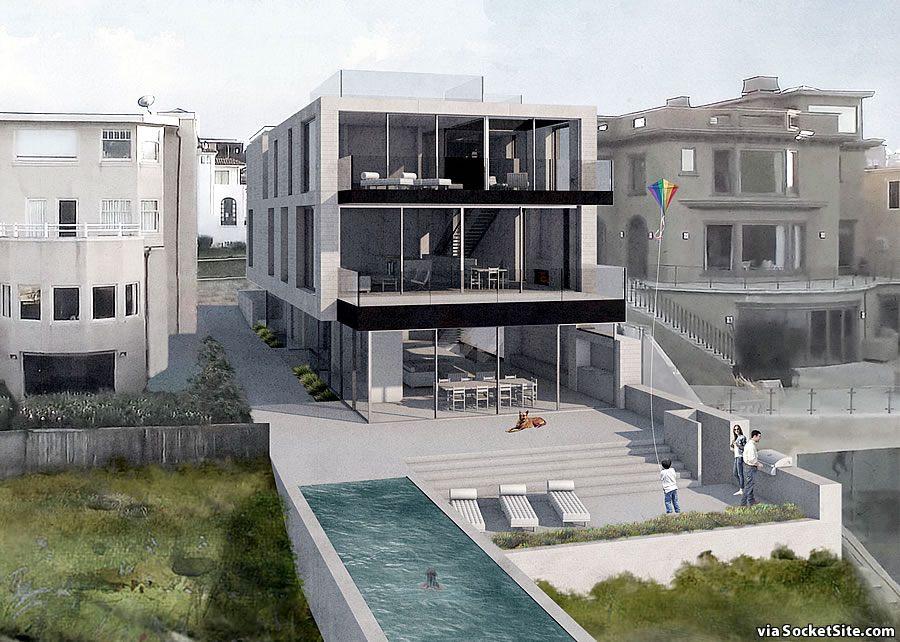 With the approved plans for a new modern home to rise across the street, a project which was also designed by Butler Armsden, having already rankled some neighbors, the even bigger plans for 178 Sea Cliff Avenue, which would take a few years to build and could concurrently impact the narrow street, is now raising the level of neighborhood concern to a new level.
And yes, there's a roof deck as proposed but no penthouse.  We'll keep you posted and plugged-in.