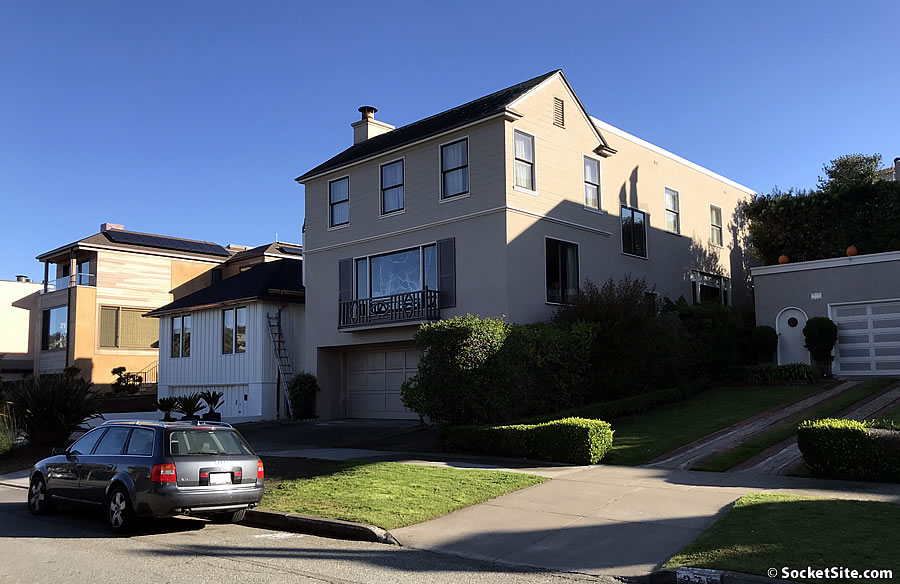 Purchased as a meticulously maintained Sea Cliff home for $3.15 million in March of 2012, plans to raze the 3,835-square-foot house at 255 Sea Cliff Avenue soon emerged as did plans for a modern 6,100-square-foot home designed by Butler Armsden Architects to rise up to four stories in height on the site, a contested height which counts its glass-walled penthouse perch.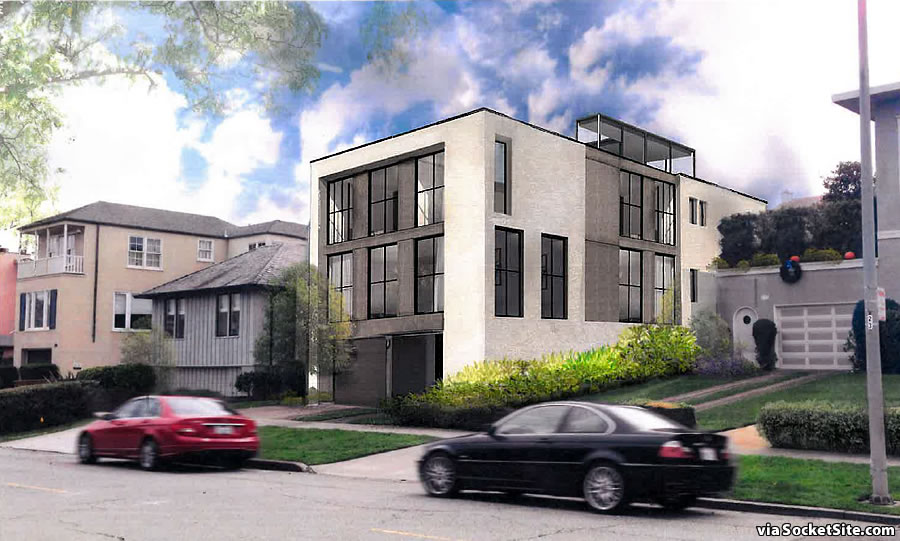 Arguing the modern new home would be inconsistent with the existing style, scale and character of Sea Cliff, as well citing concerns with respect to the loss of light, air and privacy for the surrounding homes, not to mention potential light pollution from the so-called "Apple store on the roof," three requests for a Discretionary Review (DR) were filed with the City, one of which included the following rendering to illustrate the aforementioned impacts:
While San Francisco's Planning Commission ended up requiring a reduction in the size, and increase in the setbacks, of the home's penthouse structure, which now totals 347 square feet as rendered by the architects above, it otherwise approved the project as proposed.  And the demolition and building permits for the project were approved and issued in August.
But the aforementioned permits were subsequently appealed by four sets of neighbors, the Board of Appeals hearing for which is scheduled for Wednesday. We'll keep you posted and plugged-in.