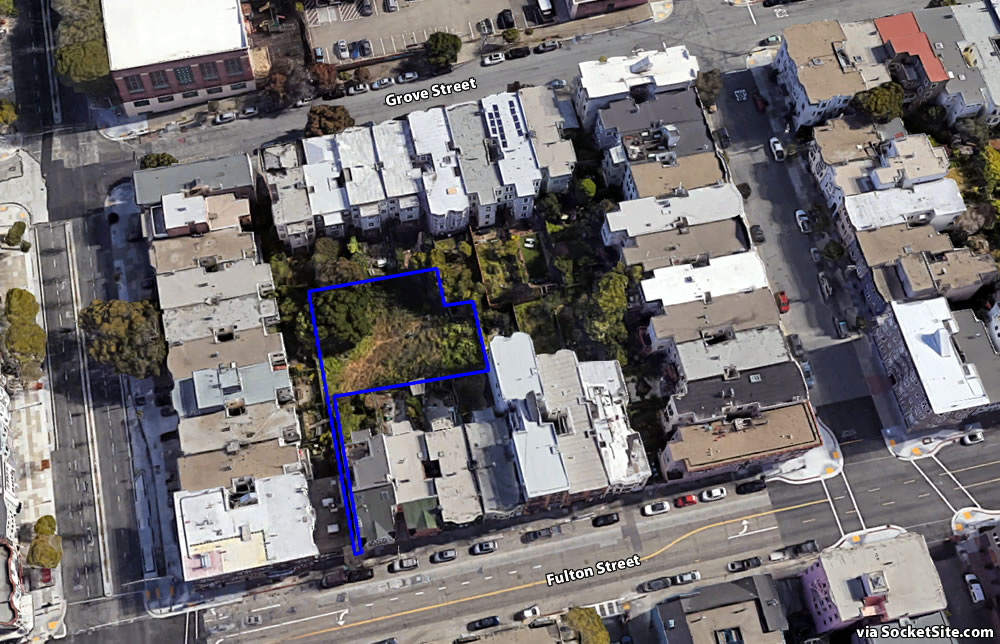 First envisioned back in 2016, when the parcel was purchased for $375,000, the refined plans for a decidedly modern infill development of four single-family dwellings to be built on the undeveloped, mid-block "flag lot" at 1846 Grove Street, which is effectively bounded by the back yards of the homes fronting Grove, Ashbury, Fulton and Masonic and can only be accessed by way of a three and one-half foot wide path to Fulton, could be approved by the City next week.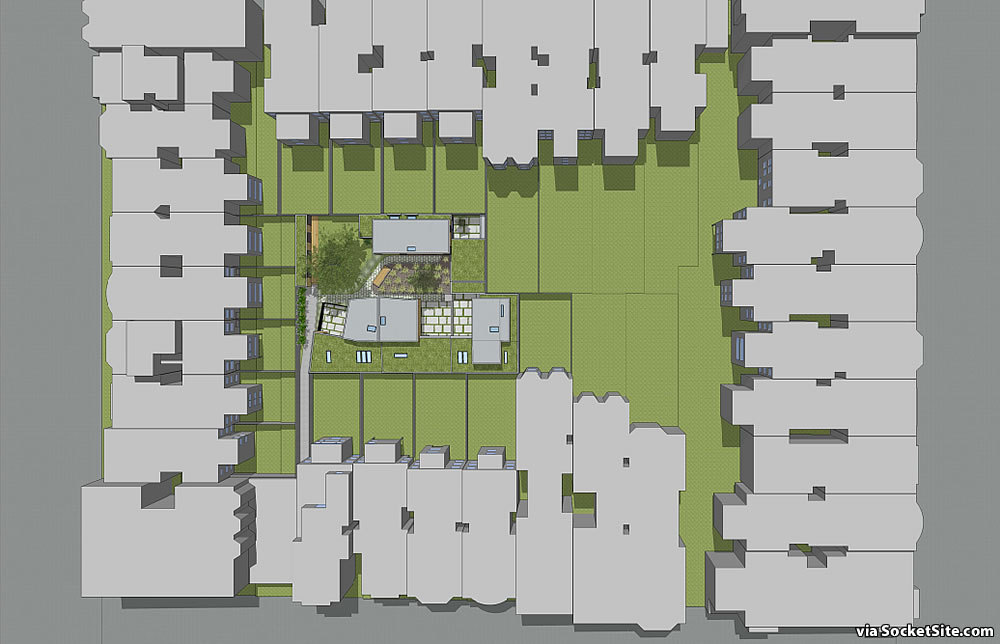 Designed, redesigned and further refined by Troy Kashanipour Architecture to minimize the development's impact on the adjacent 17 properties which share a property line and ring the block, the (now) four units range in size from a 673-square-foot one-bedroom to a 1,266-square-foot three, with setbacks and buffers, primarily inward facing windows, sloped living roofs and an effective maximum height of 20 feet above grade (despite being zoned for 40), designed to reduce new shadows, minimize impacted views and maximize privacy.
In addition, the project sponsor (Troy Kashanipour) has privately agreed to disallow any short-term rentals of the units by way of the development's Homeowners Agreement (HOA) and is planning to change the development's address to 1821 Fulton Street.
And while the City has received one letter in outright opposition to the project, along with some "expressed concerns," San Francisco's Planning Department is recommending that the project be approved, noting a refined design "that is sensitive to the surrounding properties" and deeming the project "necessary, desirable, and compatible."