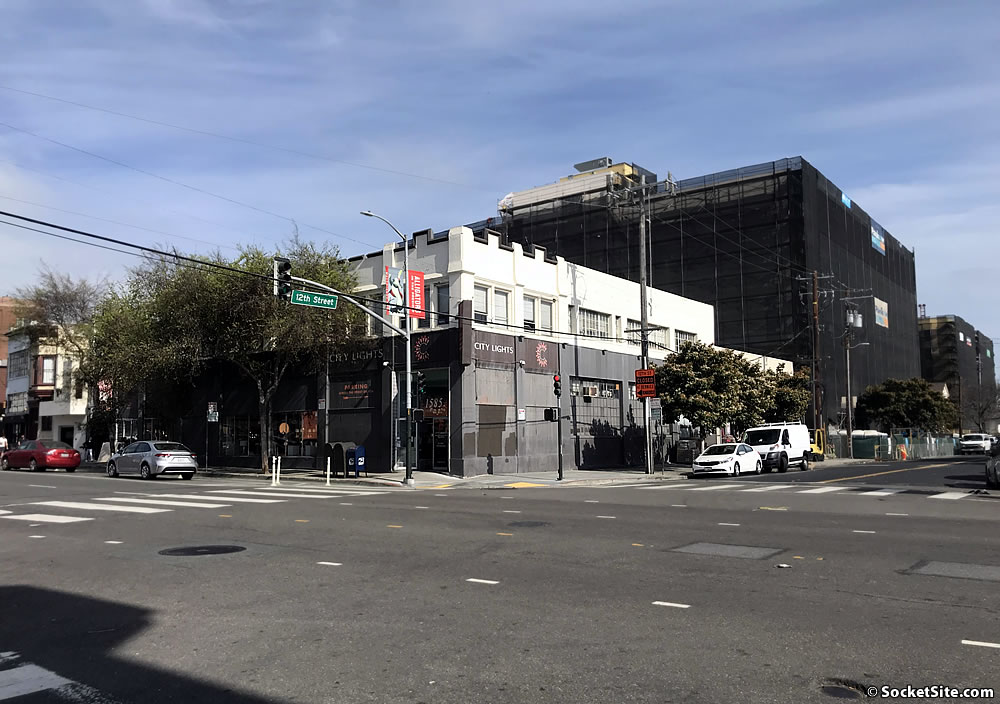 With the 8-story, 200-unit micro unit development having topped out and finishing up construction next door, plans to redevelop the City Lights parcel at 1585 Folsom Street, on the corner of Folsom and 12th in Western SoMa, are in the works.  And as preliminarily massed by Ankrom Mosian Architects for L37 Partners below, a new 8-story building could rise up to 85 feet in height behind the corner building's façade (which has been deemed a historic resource and would be saved).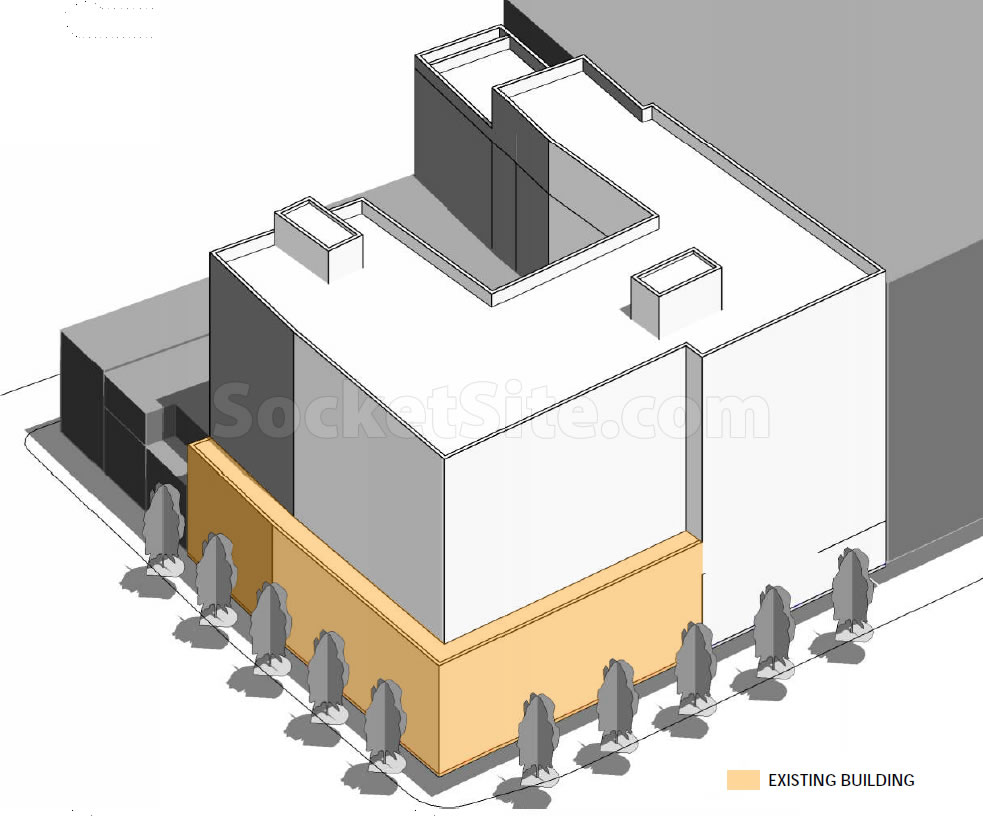 The development as envisioned would yield 94 apartments – a mix of 27 studios, 28 one-bedrooms and 39 twos, with the studios averaging 368 square feet apiece, the ones 468 square feet, and 674 square foot twos – over 20,000 square feet of new light industrial/office space and a ground floor garage with (stacked) parking for 23 cars.
And as the 15,751-square-foot site, which was purchased for $14.5 million last year, is currently only zoned for development up to 55 feet in height, the project team is planning to employ a State Density Bonus for the additional height and density as proposed.
We'll keep you posted and plugged-in.