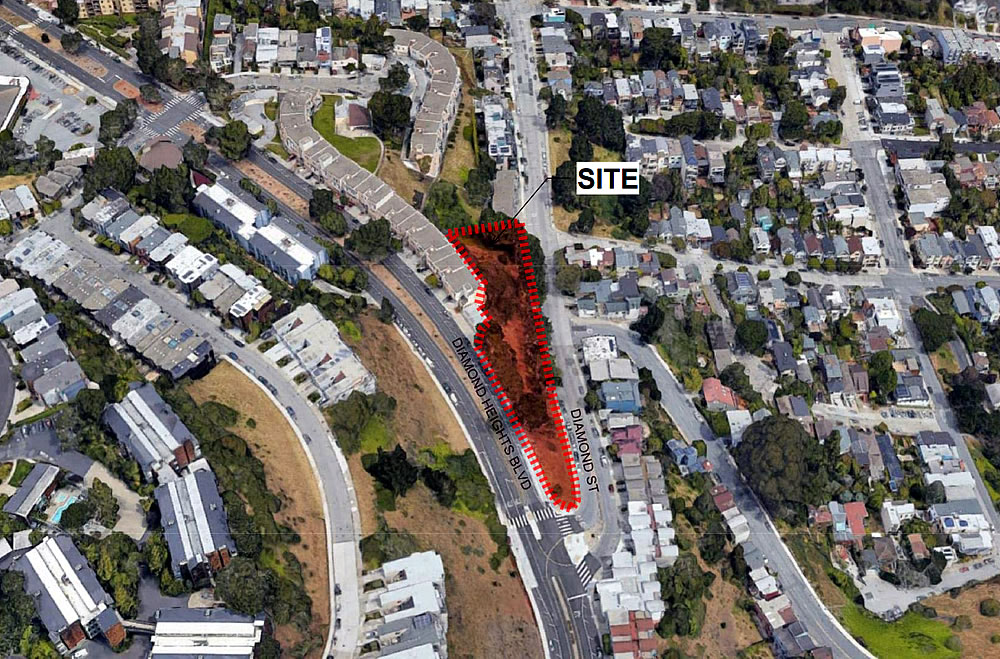 Down the street from another hillside parcel for which even bigger plans have been teased, plans for a 24-unit, market-rate development to rise along Diamond Street, between the intersection of Diamond Heights Boulevard and 29th Street, overlooking Noe Valley, are in the works.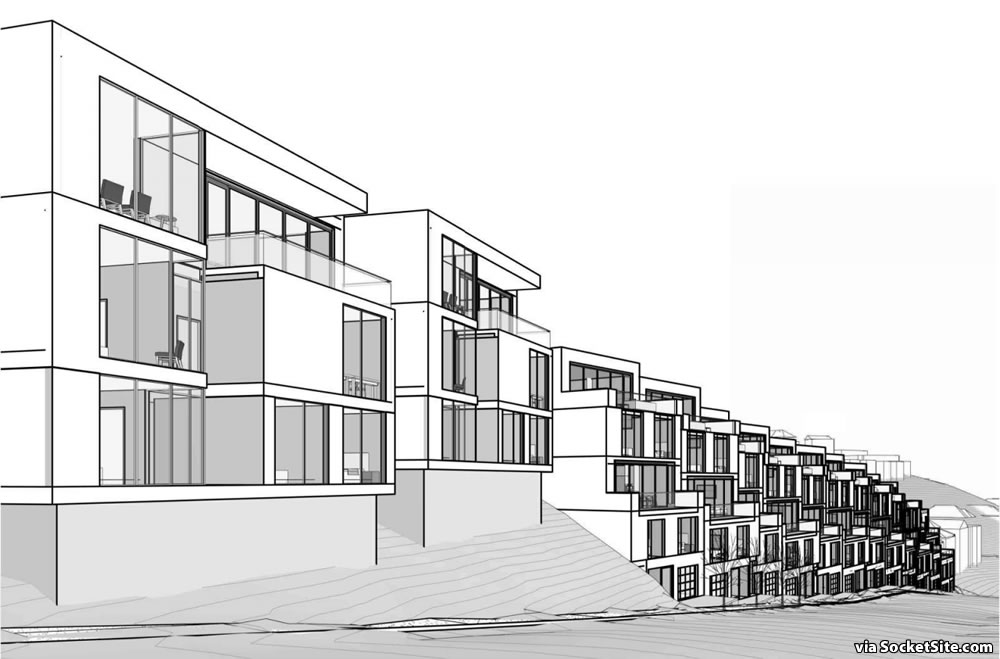 As drafted by Solomon Cordwell Buenz (SCB) for the Emerald Fund, the development would rise up to 40 feet in height, with four (4) four-bedroom single-family homes averaging around 3,400 square feet apiece bookending the development and twenty (20) three-bedroom townhomes averaging closer to 1,950 square feet between, and a total of 29 off-street parking spaces, with two parking spaces for each of the single-family homes.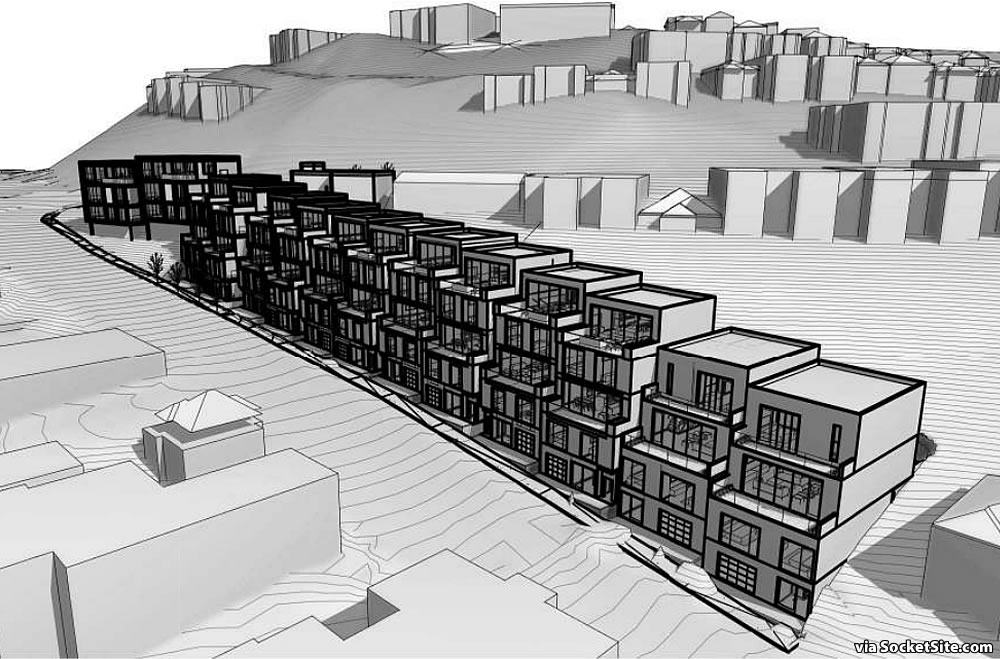 We'll keep you posted and plugged-in as the plans progress.