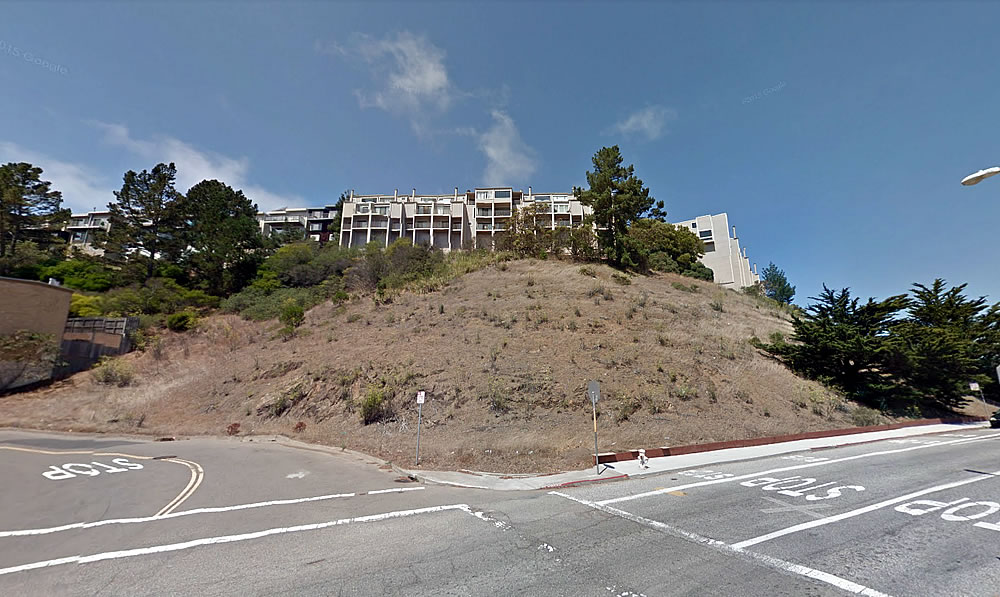 Speaking of previously undeveloped hillside parcels in San Francisco which are now in play, the 1.5-acre parcel of land which sits below the 18 homes stretching from 107 to 141 Topaz Way, fronting Diamond Heights Boulevard and across from the Walter Haas Playground and dog park, is in contract to be sold.
And while no formal plans for the parcel have been approved, much less submitted to the city for review, the marketing materials for the site tout an initial development study and conceptual plans for four six-story buildings to rise upon the Diamond Heights parcel with the "possibility" of building "100+" units across the site.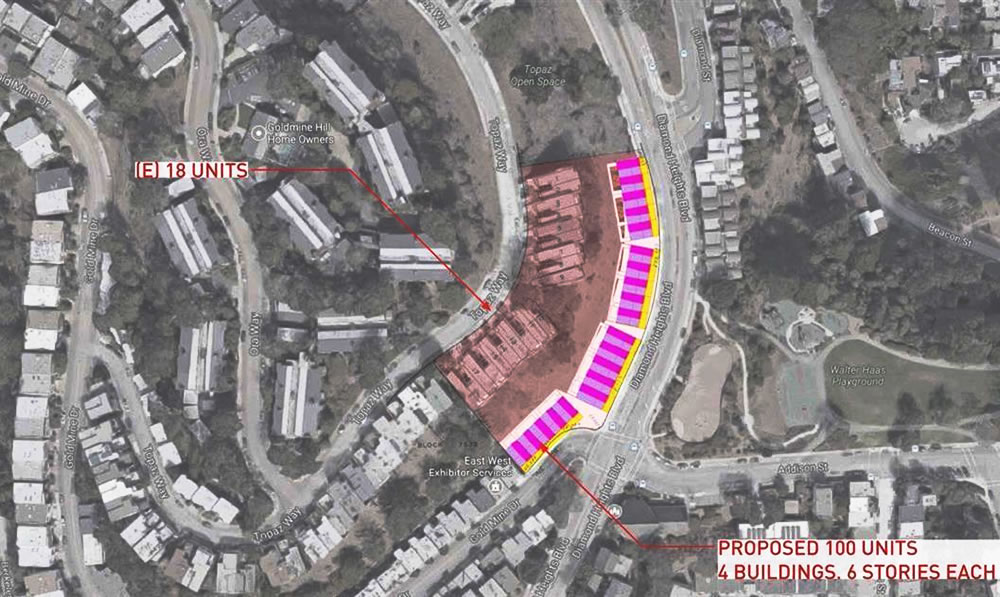 We'll keep you posted and plugged-in.