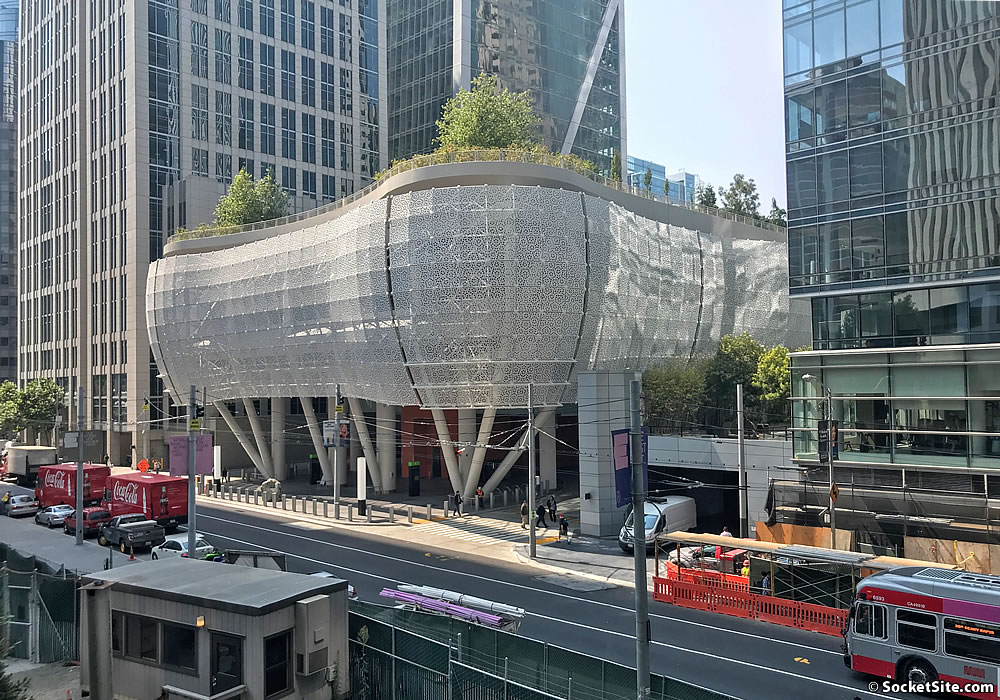 The forensic engineering team (LPI) engaged to identify the root cause of the two fissures/fractures which caused the emergency closure of San Francisco's new Salesforce Transit Center, a month after it opened, has reached a preliminary conclusion and a possible fix has been drafted.
According to the team, the probable cause of the fractures appears to be "the formation of cracks in the girder weld access [holes]" that were cut in the flanges prior to the beams being placed into service. More specifically, for the engineers in the room:
1. Initially, shallow (micro) surface cracks developed during thermal cutting of the weld access holes in the highly hardened and brittle martensitic surface layer [of the beams].
2. Thereafter, larger pop-in cracks formed in two of the four flanges, potentially during butt welding of the flange plates.
3. Black, tenacious, high temperature oxide was present on both the shallow surface cracks and the larger pop-in cracks, confirming that both crack types formed at elevated temperatures.
4. The fracture origins were located in the mid-thickness of the flange where low fracture toughness, as confirmed by CVN [(Charpy V-Notch)] toughness testing, provided little resistance to rapid, low-energy, brittle fracture.
5. CVN testing was performed on all flange samples at the top, ¼ depth, mid- thickness, ¾ depth, and bottom. ¼ depth CVN results were found to be consistent with the project specification and girder plate mill certifications.
6. Rapid, low-energy fracture of the flanges occurred as the girder was subjected to service loading on top of the normal residual stresses due to welded fabrication.
While further material testing and stress analyses are underway and will be considered in the final assessment due next month, it appears that the cracked flanges, which have maintained "sufficient capacity to support the building dead loads and occupancy loads," can be fixed in place and the adjacent beams and columns were not overstressed by the fissures. Otherwise, the flanges can be easily replaced with sturdy weld neck flange welding to further support the weight if needed.
And as proposed by Thornton Tomasetti, the compromised areas of the flanges could be ground to a smooth surface, after which cover plates would be installed above and below and bolted together, restoring the beams to their original design capacity. However, whether we see someone or a team walking about in their welding helmet that meets the ANSI standards, we're not sure what the plans are yet.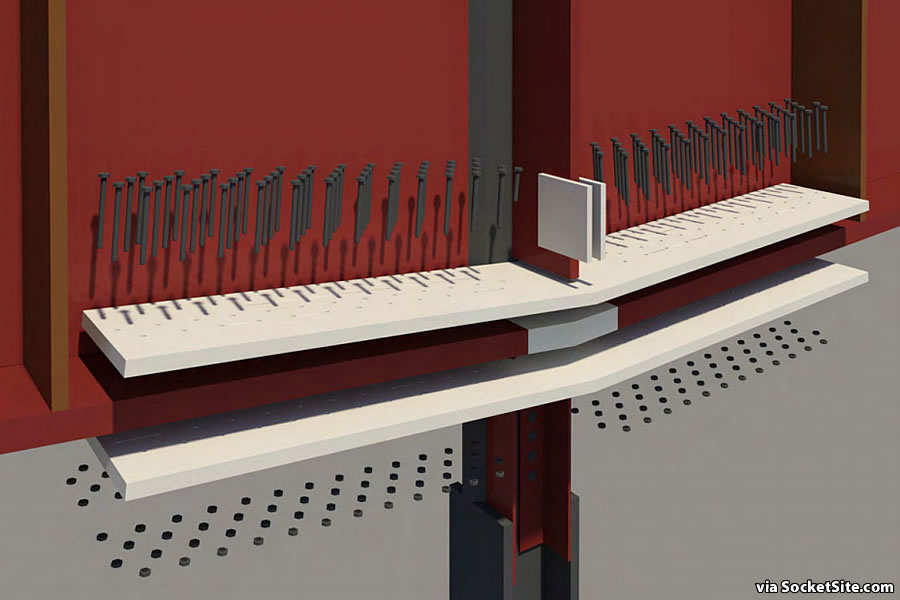 In terms of timing, a peer review of the findings and proposed fix are not expected to be reached until January, after which the fix will be implemented and a new structural evaluation will need to be performed. And as such, the Salesforce Transit Center will definitely remain closed through the end of this year and likely through the first, if not second, quarter of 2019, as we first reported earlier this week.