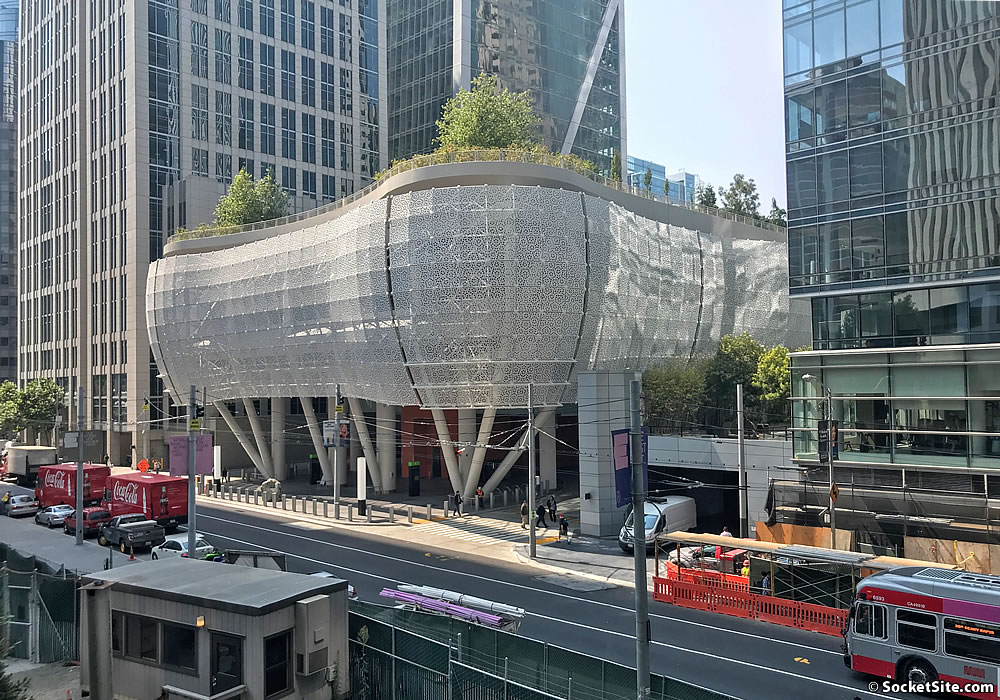 Having discovered a second, adjacent, cracked beam in the new Salesforce Transit Center, the center will remain closed for "at least another week" as inspections continue and engineers attempt to identify the cause of the fissures and next steps.
The two beams span Fremont Street, near the leaning Millennium Tower. And as such, Fremont Street, between Mission and Howard will remain closed as well.
All buses will continue to run from the Temporary Transbay Terminal which is back in action and luckily had yet to be razed.
UPDATE (9/27): A photo of the primary fissure, on the bottom flange of the beam, with fireproofing having been removed for inspection:
UPDATE (9/28): A photo of the second beam fissure: