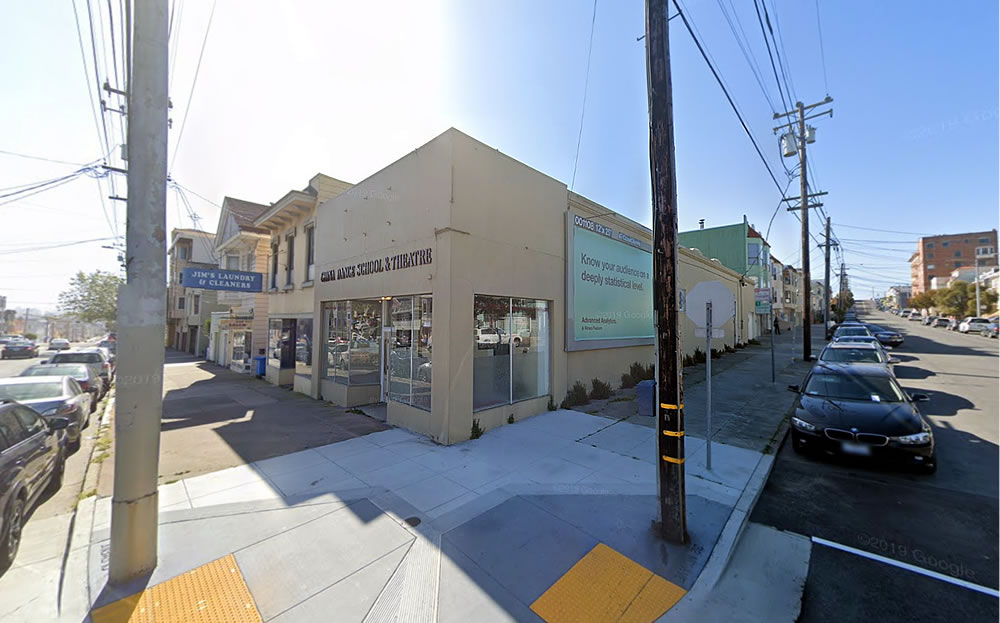 Plans to raze the single-story China Dance School & Theater building on the southeast corner of Clement and 32nd Avenue are in the works. And as proposed, a six-story building could rise up to 64 feet in height upon the 3055 Clement Street site.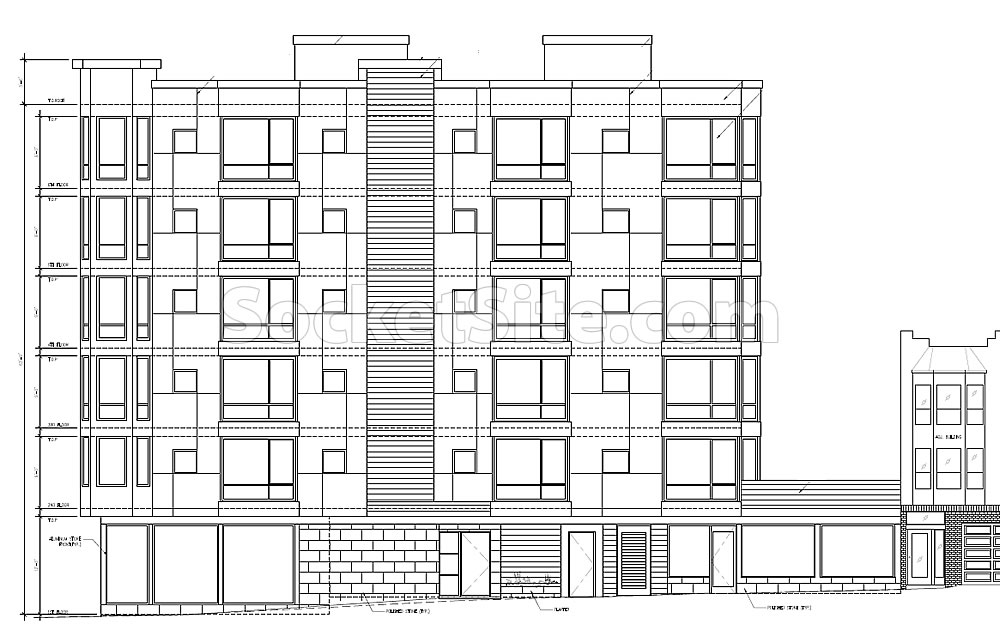 The development as envisioned would yield seven condos, a mix of four two-bedrooms and three threes fours, over two new ground floor commercial spaces and a storage room for eight bikes.
And while the site is currently only zoned for development up to 40 feet in height, the project team is planning to invoke San Francisco's "HOME-SF" program to enable the extra height, as rendered with the adjacent Jim's Laundry building, the storefront for which has been shuttered, below.