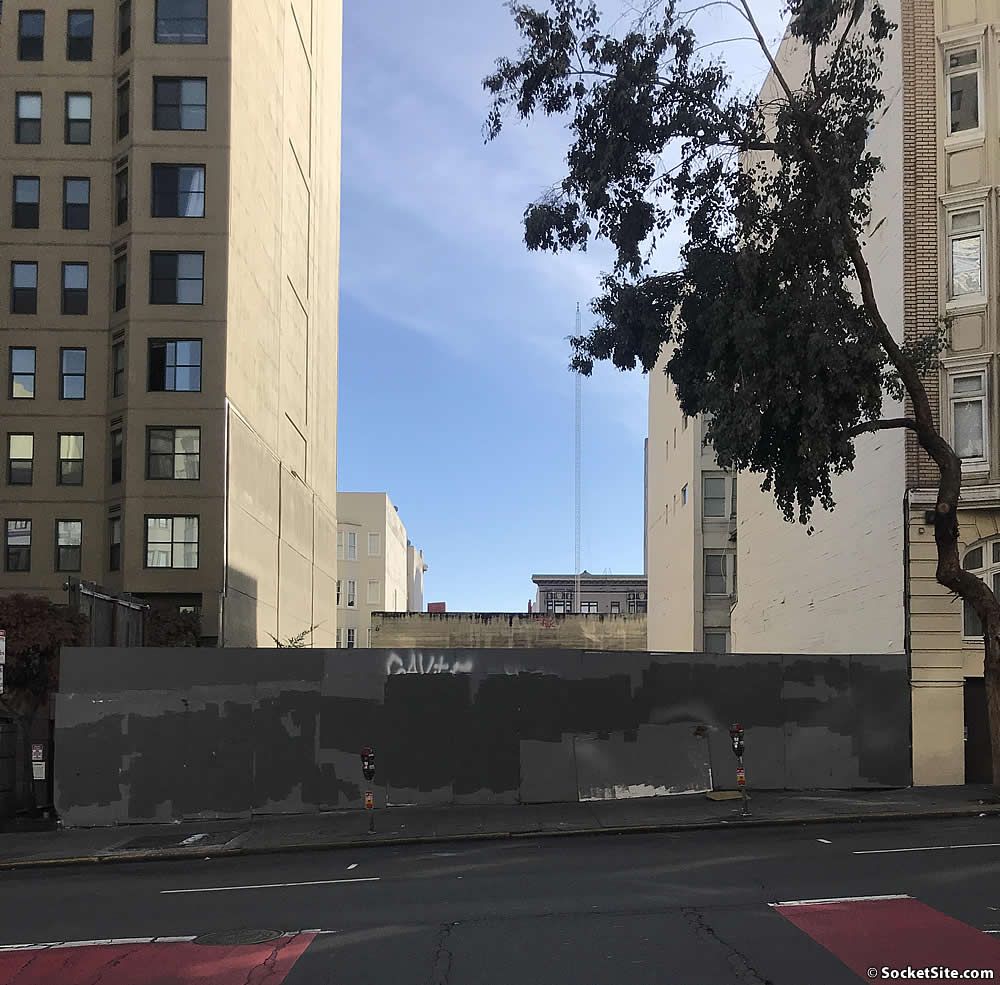 Purchased for $2.75 million in 2005 with approved plans for a 13-story, 41-unit residential building to rise on the site, the two-story commercial building which had occupied the 7,000-square-foot parcel at 651 Geary Street was effectively lost to foreclosure in 2010, subsequently condemned and then demolished in late 2013.
Plans for a denser 13-story residential building to rise on the Lower Nob Hill site were then drawn and approved in 2016, plans which could now yield 54 residential units, half of which measure two bedrooms or more, over two (2) retail spaces and an underground garage for 26 cars.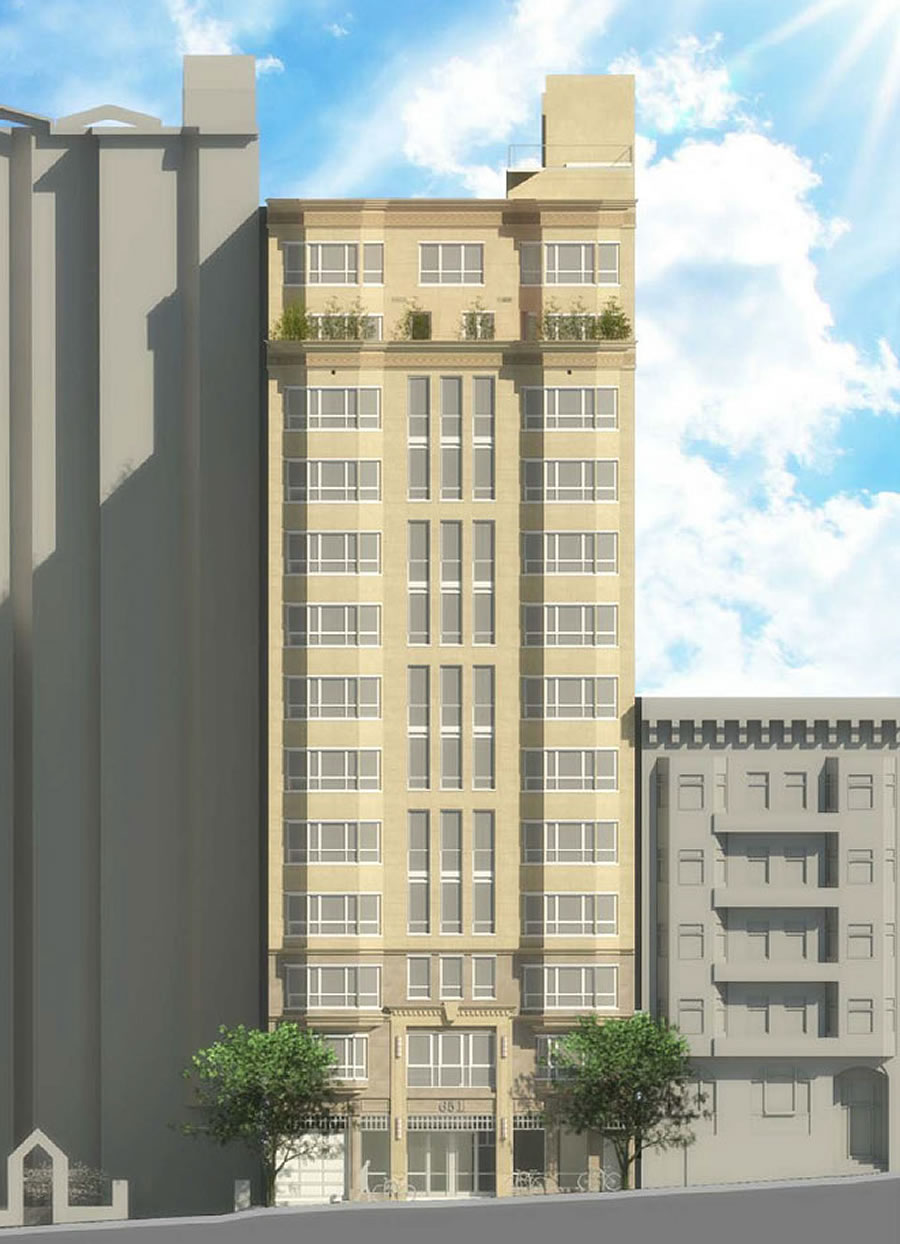 While a site permit for the project has since been issued, without which the entitlements for the development could have expired anew, the plans and parcel are now being shopped.
And while the current ownership is seeking to cash out rather than break ground, the offering has been structured with a request that the sale include a clause that grants the seller the future five-bedroom, 2,186-square-foot penthouse unit which was designed to top the building.  The next largest unit in the building as approved is a two-bedroom measuring 1,322 square feet.