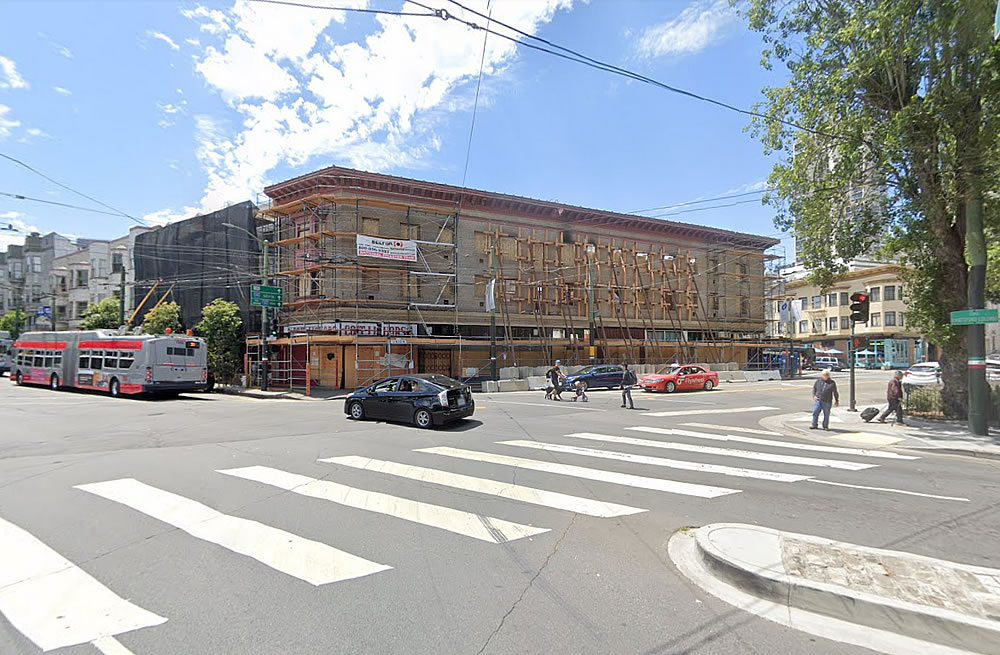 As we first reported last week, big plans to demolish the façade of the burned-out Verdi Building at 659 Union Street, between Columbus and Powell in the heart of North Beach, and redevelop the site are in the works.
And as newly rendered by Gould Evans below, the project team is positioning to secure the approval of a Special Use District for the site, extending to the adjacent parking garage parcel at 1636 Powell Street and enabling the development of a 98-unit residential building, with a boutique 14-room hotel and rooftop terrace/restaurant, and new ground floor restaurant/retail space (including a replacement space for Coit Liquors on the corner and a placeholder for a new grocery store).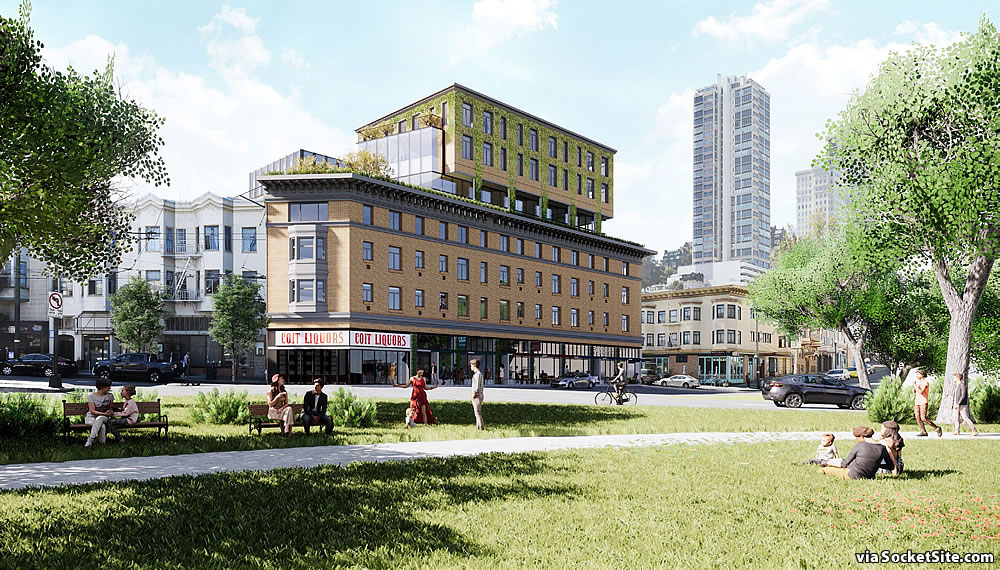 The proposed development would rise up to 85 feet in height but with setbacks from both Union Street and Columbus Avenue, "to minimize [its] visual impact" and projected shadows on a corner of Washington Square and "preserve views" from the adjacent Club Fugazi (to which the rooftop terrace could bridge).
And if a Special Use District and said plans aren't approved by the City, the project team is drafting alternative plans for a bulkier Density Bonus project, with fewer units, on half the site, while preserving the existing garage.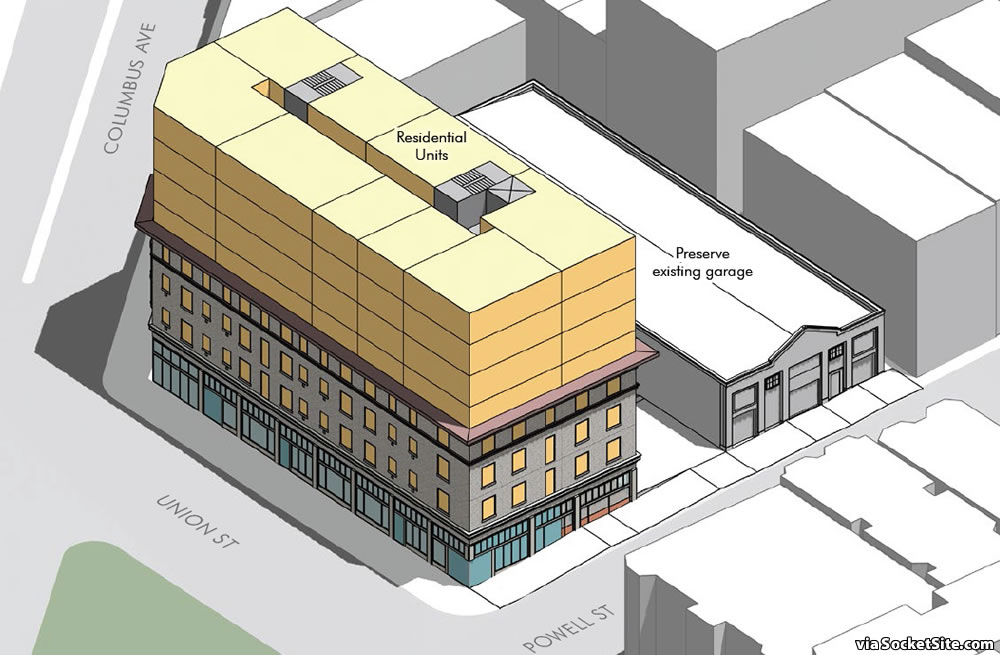 We'll keep you posted and plugged-in.