Plans to raze the nine-story office building at 545 Sansome Street, which abuts the privately-owned Redwood Park at the base of the Transamerica Pyramid, between Washington and Clay, and construct a cylindrical 38-story residential tower dubbed "555 Washington" on the corner parcel were in the running to be approved back in 2010 but were thwarted by an appeal of the project's Environmental Impact Report (EIR).
And while plans for an infill tower to rise on the corner parcel haven't been resurrected, Aegon, which acquired Transamerica back in 1999 and is currently entertaining offers for the iconic Pyramid, Redwood Park and the two office buildings fronting Sansome Street (545 and 505), new plans for the corner parcel have been drawn, likely in an attempt to sweeten their offering.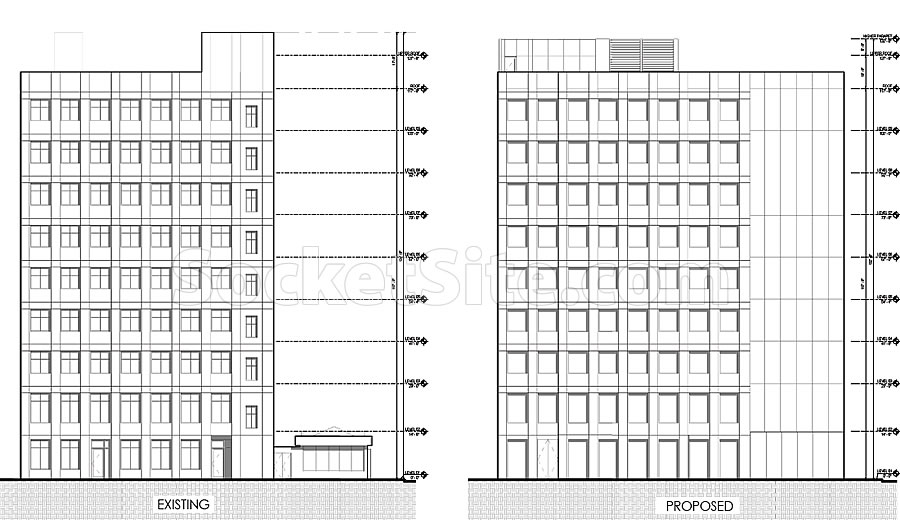 As massed by Gensler, the footprint of 545 Sansome would be extended to Washington Street and upon a majority of the undeveloped portion of its parcel behind, an approach which would add 49,999 square feet of office space to the current building (for a total of 106,175 square feet) over 7,400 square feet of new ground floor retail space and a 1,000-square-foot privately owned public open space (POPOS) between the expanded building and Redwood Park behind.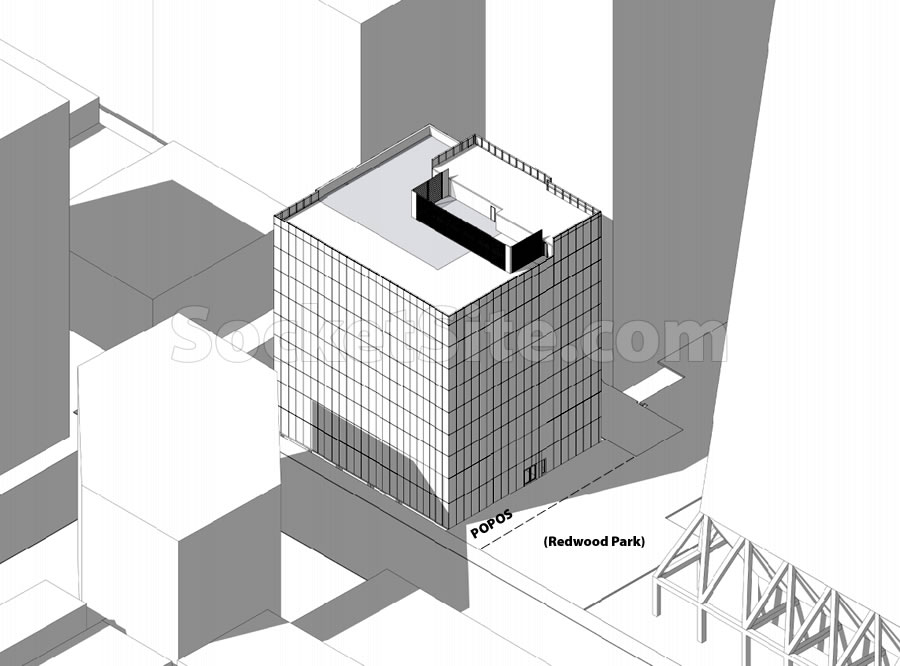 We'll keep you posted and plugged-in.