Positioned as the culmination of a 10-year vision, "to put San Francisco on the map as a nationally renowned destination for the highest level of comedic performance and training," plans to redevelop the historic commercial building at 2965-2967 Mission Street, which Endgames Improv purchased for $2 million back in March of 2018, have been sketched by DNM Architecture.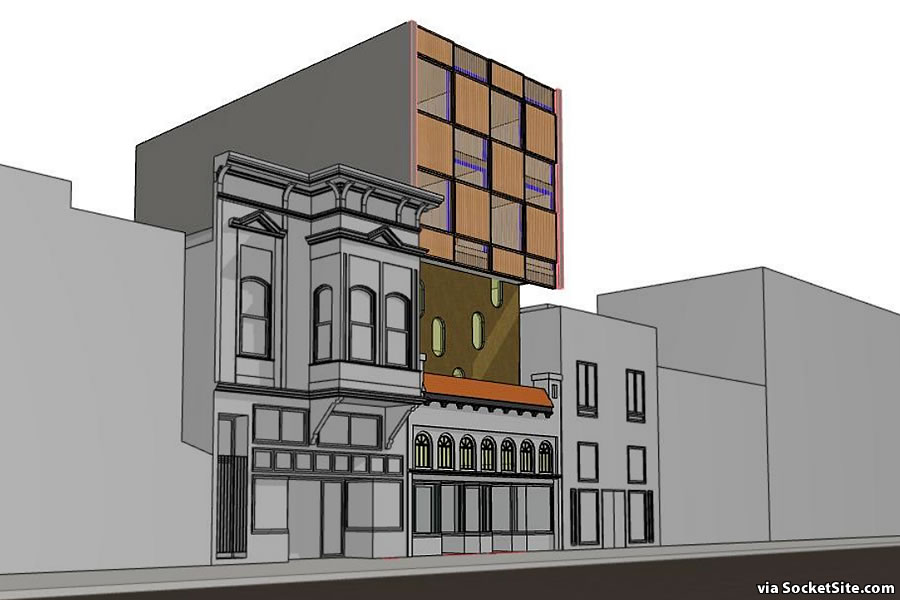 As envisioned, the building's Mediterranean Revival style façade would be preserved, along with the interior of the existing northern commercial space (which would become the lobby for the new building), with a recessed modern addition rising up to 55 feet in height behind, featuring a contemporary brise soleil "to control the western sun and referencing the scale of detail and material of the historic facade below."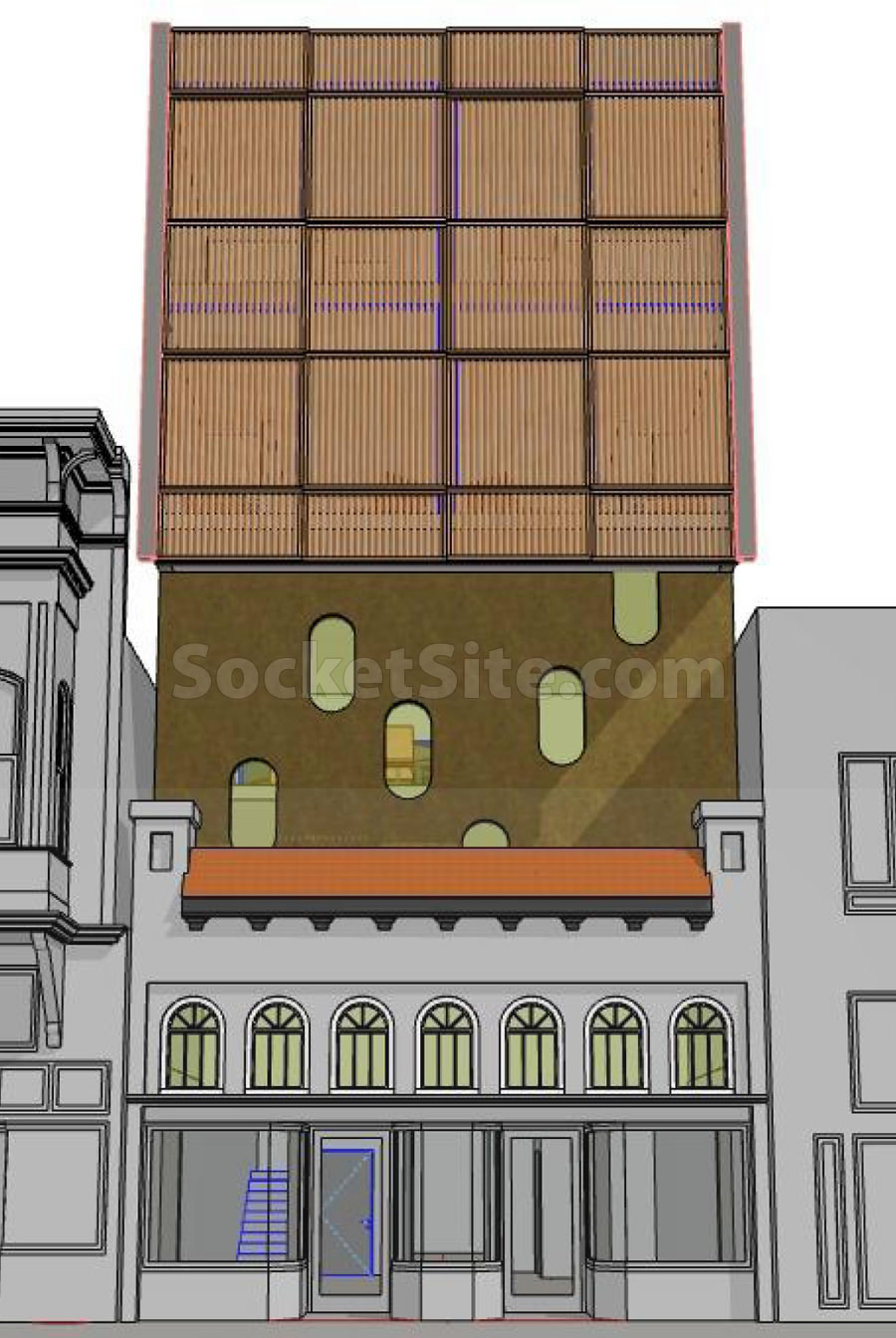 In addition to three new theater spaces (two with 110 seats and one with 60), two new training studios and both office and production spaces, the plans for the Endgames Mission Theater development include a leasable retail space on the southern side of the building's ground floor.
And yes, three two-bedroom apartments would be constructed across the development's top two floors, two of which would be retained by the two owners of Endgames and the third of which would be sold to help finance the project.
We'll keep you posted and plugged-in.