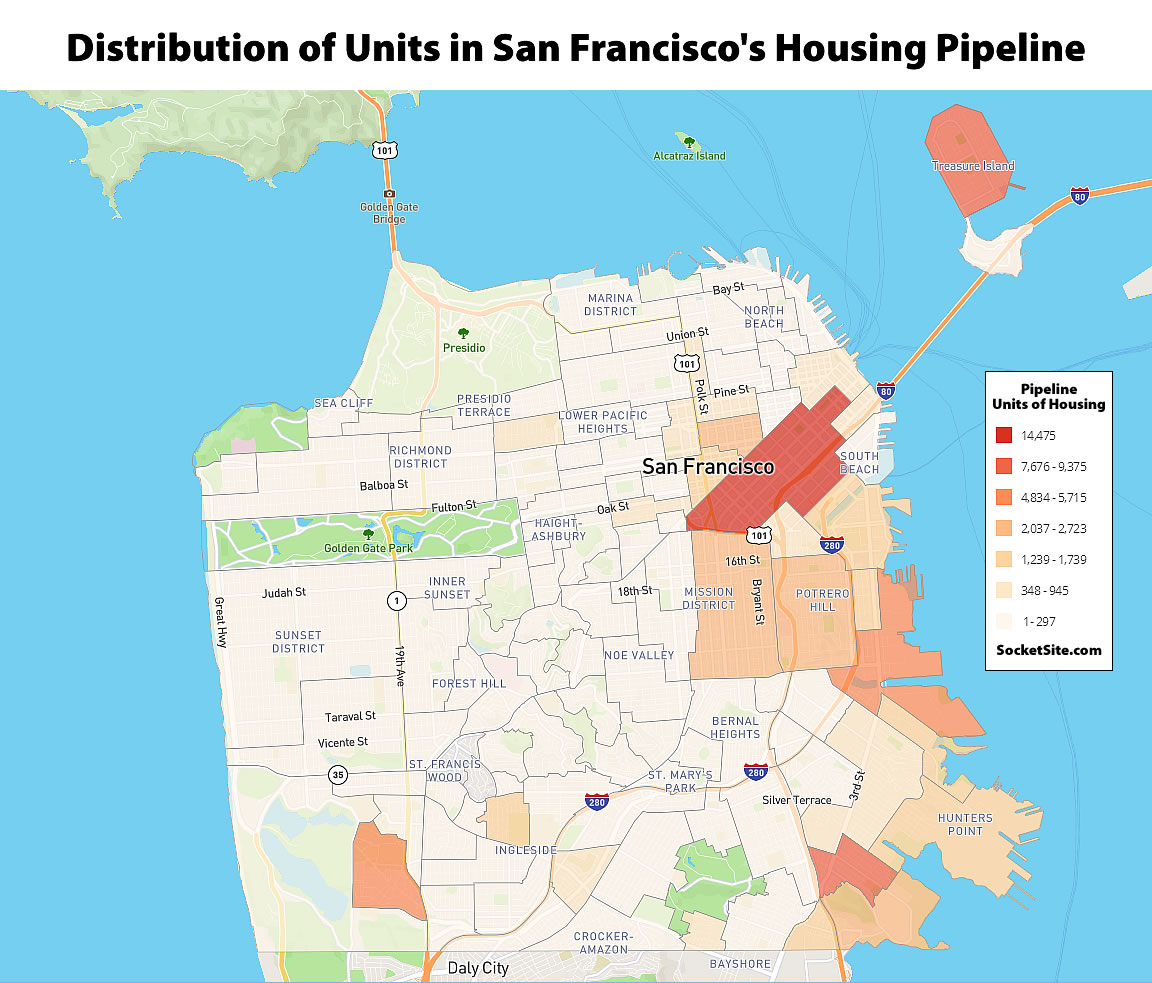 Having dropped to a seven-year low in 2018, the number of newly proposed plans for major developments in San Francisco has been on the rise this year.
In fact, plans for nearly 40 new major developments having been submitted to Planning since the beginning of the year, which is up from 25 in the first half of 2018 and slightly above average for first half of the year activity as measured since 2010, driven by the adoption of San Francisco's challenged Central SoMa Plan.
And that's how the overall pipeline of apartments and condos under development in San Francisco has ticked up to a record 72,865, as mapped above, with a well above-average 8,500 units currently under construction despite inclusionary housing requirements for new developments having been increased.