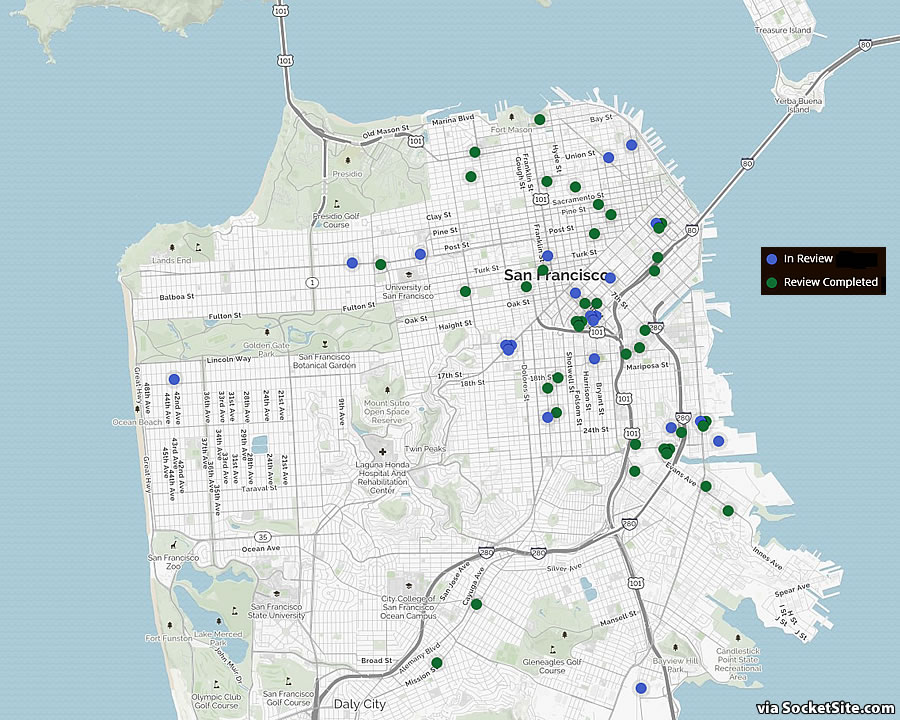 Having peaked at 116 in 2014, the number of newly proposed plans for major developments in San Francisco has been trending down ever since, a trend which shouldn't catch any plugged-in readers by surprise.
And with 20 preliminary proposals for major projects in the city having been submitted to San Francisco's Planning Department in the fourth quarter of last year, the number of major proposals totaled 54 in 2018 as newly mapped above, matching the 54 submitted in 2012, which was the fewest since 2011 and 64 percent below the annual average number of proposals since.
For context, the location of all 593 major developments in San Francisco that have been proposed over the past eight years: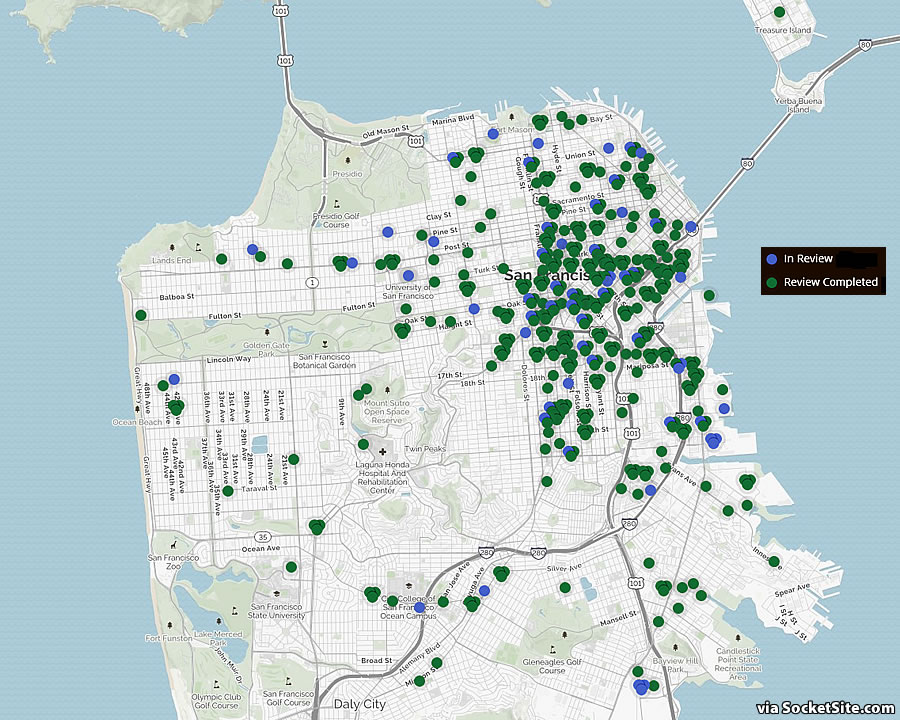 At the same time, with the number of newly proposed units of housing to be built in San Francisco having outpaced the number of units that recently finished up construction for the fourth quarter in a row, the overall pipeline of apartments and condos under development in San Francisco increased by nearly a thousand (960) in the third quarter of 2018 to a record 70,580, which is 7,275 more units than at the same time last year.
And for the third quarter in a row, the number of units in approved developments which have already broken ground and should be ready for occupancy within the next year or two has increased, from 7,100 in the second quarter to 7,500 at the end of September, which is still 15 percent below the current cycle peak of 8,800 set in the third quarter of 2015 but 31 percent above average over the past ten years, while total sales have been trending down.