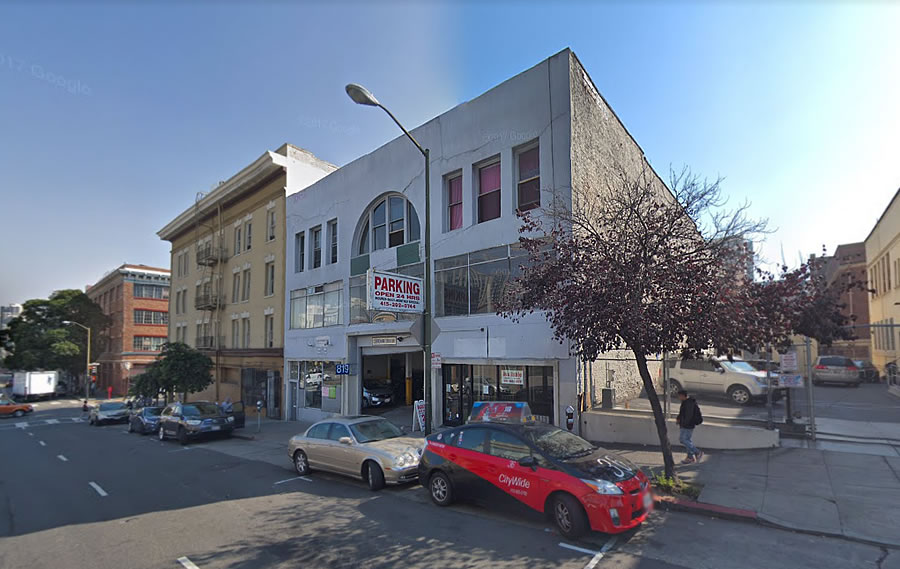 Built to serve as an armory for the National Guard around 1906, and on the market for $9.9 million [in 2017], the asking price for the three-story parking garage at 819 Ellis Street is now down to an even $8 million.

While since shuttered, the third floor of the garage had been illegally converted into the "American International Hostel," an un-permitted tourist hotel which had operated up until last year despite being on the City's radar since 2014.

Keep in mind that the Ellis Street site is zoned for development up to 130 feet in height and the existing Polk Gulch garage has been deemed as having no historical importance to the city, state or nation.
While it doesn't appear a buyer was found, big plans for the site have been drawn, as newly rendered by Ankrom Moisan Architects: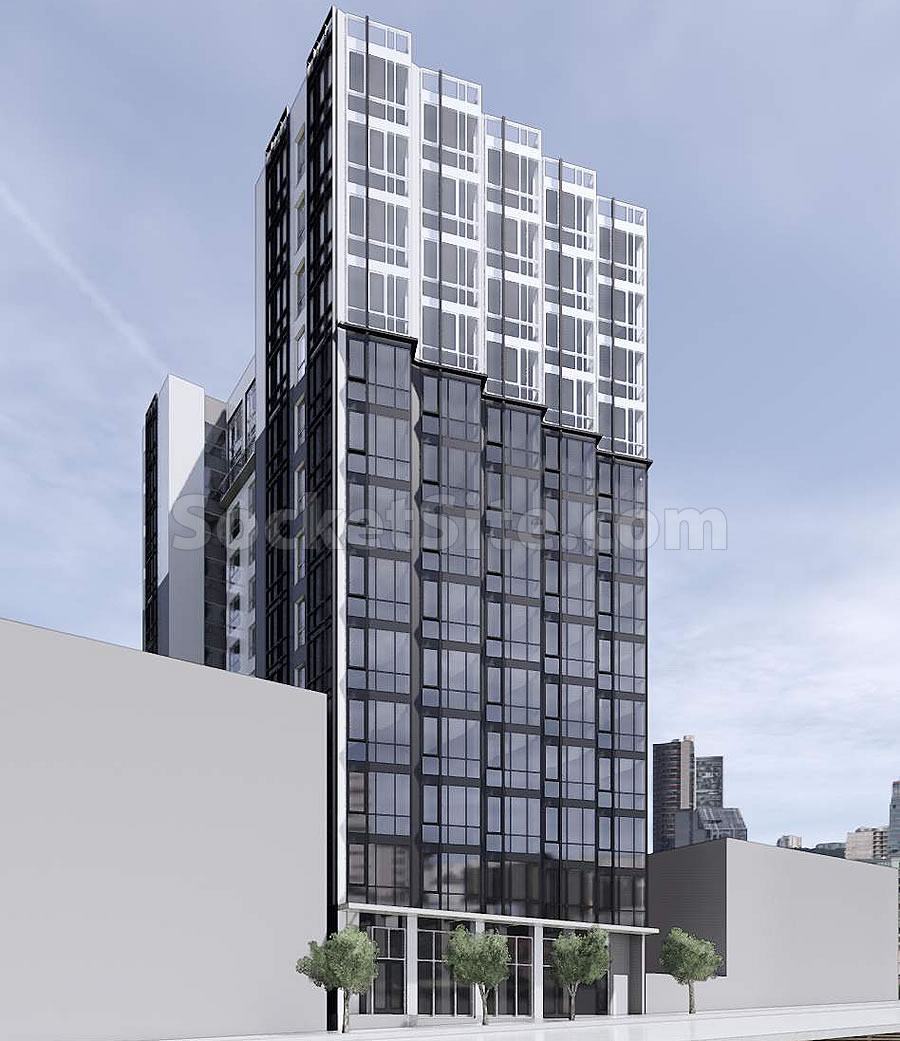 And as envisioned by Forge Development Partners, which is now formally seeking an entitlement for the project, an all-new 13-story building would rise up to 135 feet in height upon the 819 Ellis Street site, with 138 units/bedrooms of "group housing," shared lounges and amenity spaces for its residents and an 1,100-square-foot retail space on the ground floor.
We'll keep you posted and plugged-in.