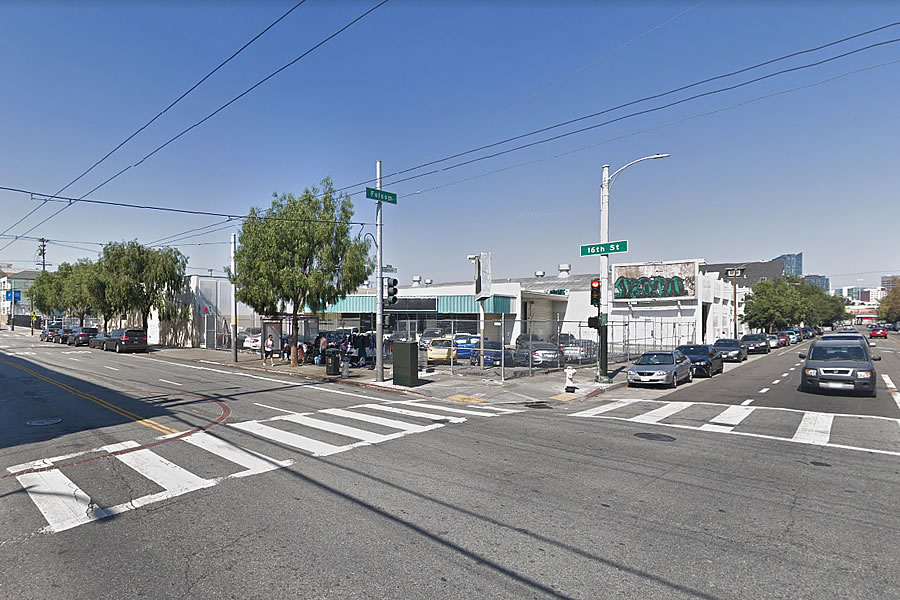 Having successfully rezoned the north side of 16th Street, between Folsom and Shotwell, to both allow housing to be built on the previously zoned Production, Distribution & Repair (PDR) site (a designation which explicitly prohibits housing) and raise its height limit from 58 to 90 feet, the ceremonial ground breaking for the 143-unit Casa Adelante development to rise at 1990 Folsom Street will be held on Friday, May 10, with the site already having been cleared.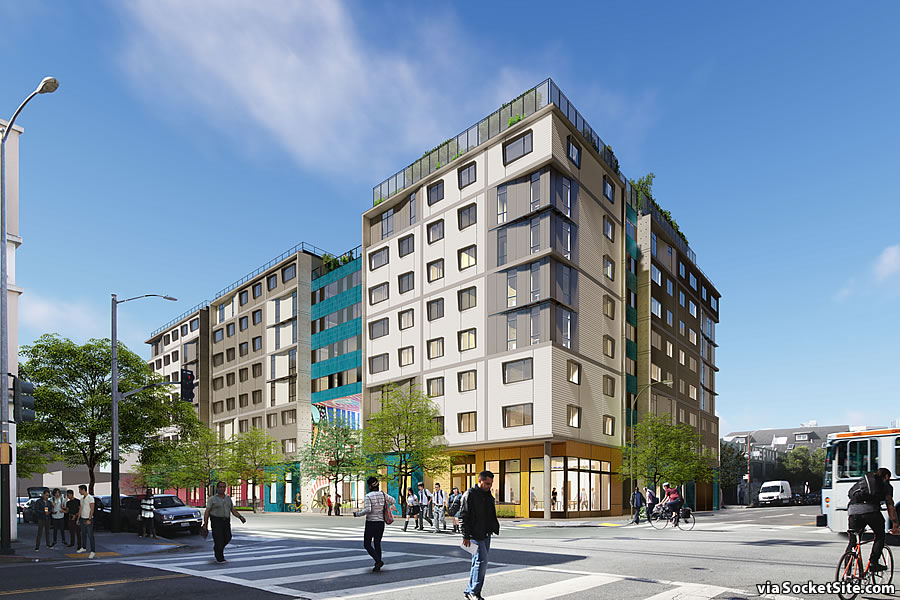 As we first reported a few years ago when the plans were first drafted by Leddy Maytum Stacy Architects (LMSA) for the Mission Economic Development Agency (MEDA) and Tenderloin Neighborhood Development Center (TNDC), the co-developers of the site, in addition to the 143 apartments (which will be offered to families earning between 30 and 60 percent of the Area Median Income), the development will yield nearly 15,000 square feet of new PDR space which will be leased to Galeria de la La Raza, the Felton Institute and HOMEY.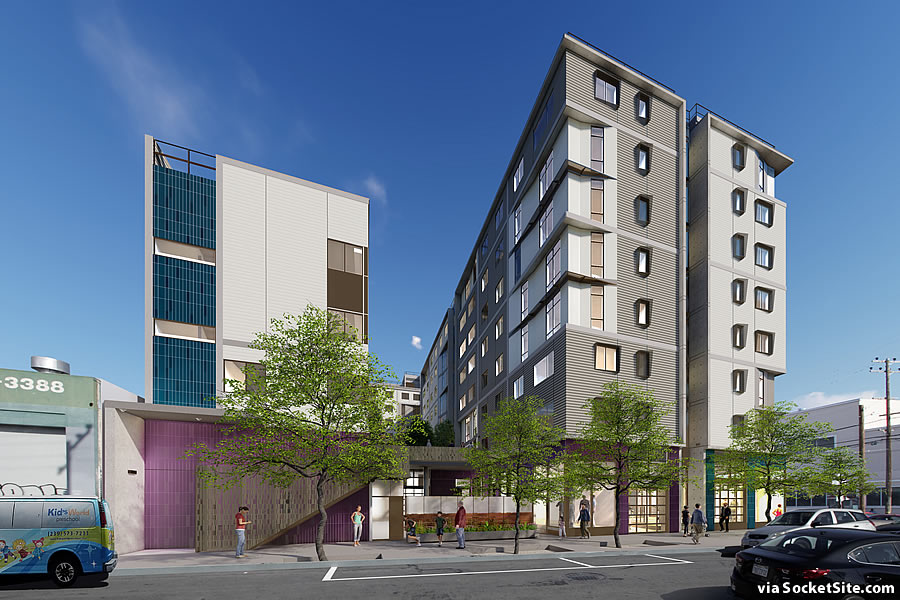 The units will be a mix of 23 studios, 48 one-bedrooms, 61 twos and 11 three-bedrooms averaging over 1,450 square feet, "the unit size that is much in demand for families with children," with a storage room for 120 bikes but no off-street garage.
And if all goes as planned, the building should be ready for occupancy in the first quarter of 2021.