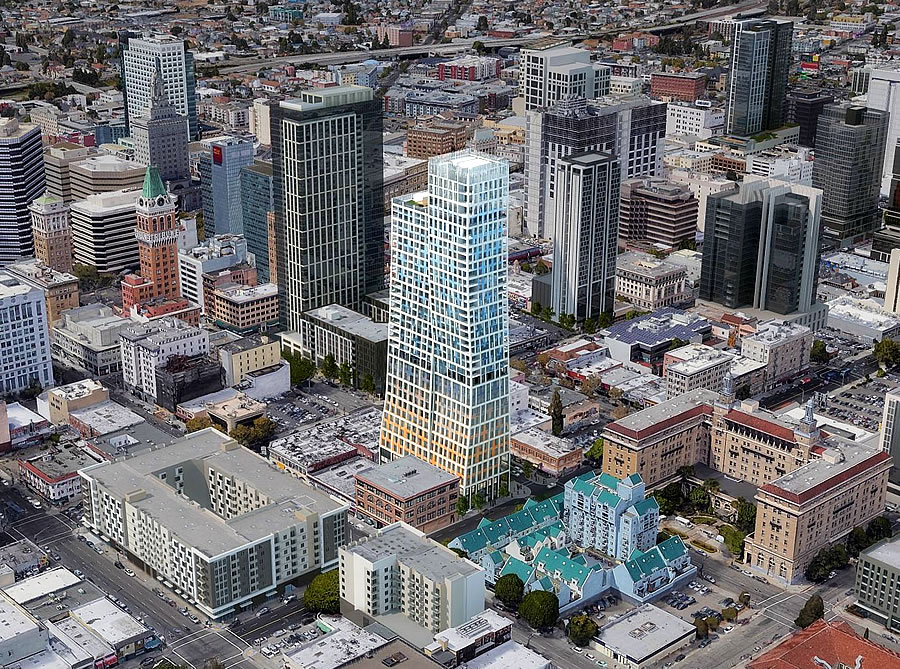 With Oakland's Planning Commission having formally rejected the plans for a proposed 460-foot-tall, and seemingly split, tower to rise at 1261 Harrison Street, on the historic King Block in Downtown Oakland, a move which shouldn't have caught any plugged-in readers by surprise, the project team has been working on a new approach/plan for the site (as we first reported last year as well).
And next week, the project team will present a series of "alternative massing scenarios" for the potential redevelopment of the block to the City's Landmarks Preservation Advisory Board.
All five of the alternative massings incorporate the façade of the existing building on the historic site into their plans, and are roughly half the height of the original proposal, but with different window and podium treatments, such as the gridded approach above or the arched approach below.
We'll keep you posted and plugged-in.