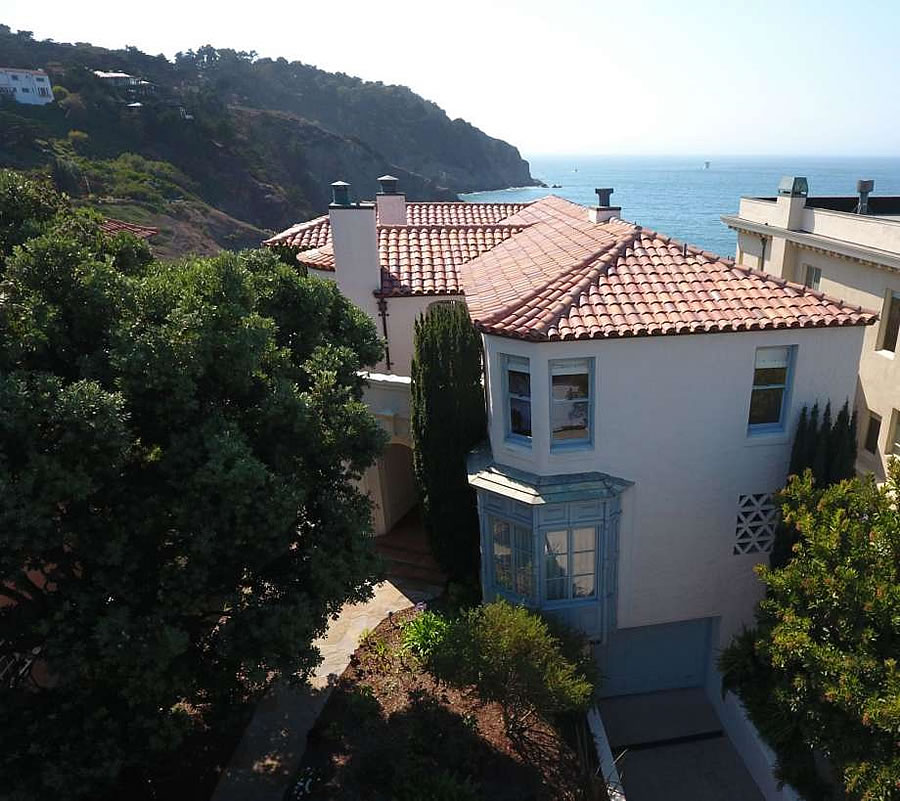 Having hit the market in December of 2016 listed for $16 million, the 5,200-square-foot home hidden behind the privacy wall at 320 Sea Cliff Avenue, which was purchased by Metallica's lead guitarist, Kirk Hammett, for $8 million in early 2010, has finally sold with a contract price of $11.7 million, representing total appreciation of 46 percent over the past nine years or roughly 4.4 percent per year from the end of the Great Recession to today.
And having been reduced to $14 million in early 2017, relisted anew for $13 million in 2018 and then reduced to $11.9 million earlier this year, the sale was officially "within 2 percent of asking" according to industry stats and aggregate reports.
Hammett's adjacent home at 308 Sea Cliff Avenue, which was also priced at $16 million back in 2016, finally sold for $12.8 million last year.