Purchased for $4.675 million in October of 2017, the 2,112-square-foot unit #501 in "The Pacific" at 2121 Webster Street returned to the market priced at $5.9 million, or roughly $2,794 per square foot, this past September, with a few storage, lighting and design upgrades in between.
In addition to 3 bedrooms, including a rather sweet master suite, the unit features 2.5 baths and 2 parking spaces in the building's garage.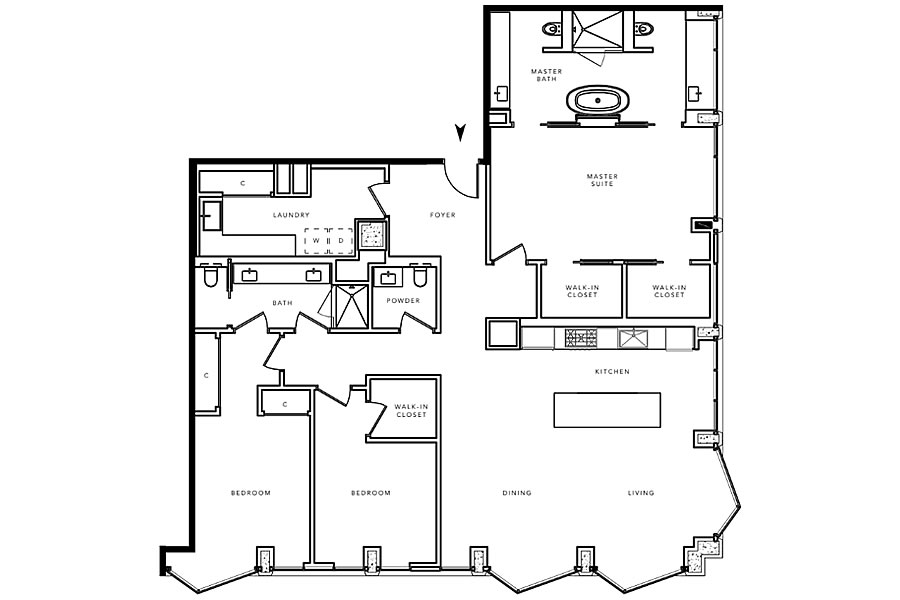 And having been reduced to $5.595 million at the end of October, the resale of 2121 Webster Street #501 closed escrow at the end of December with a contract price of $4.9 million ($2,320 per square foot), representing total appreciation of 4.8 percent for the unit since the fourth quarter of 2017, not accounting for the added value of any of the aforementioned upgrades.