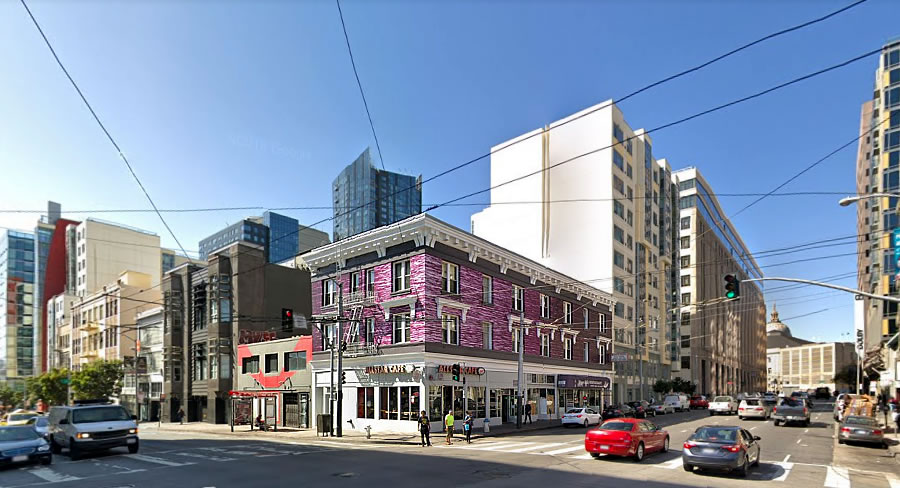 Plans to raze the two, two and three-story, buildings on the northwest corner of Mission and Ninth Streets are in the works. And as envisioned, a new 15-story hotel could rise up to 143 feet in height upon the Mid-Market site which is currently limited to 120 feet and for which a rezoning and design exemption will be requested.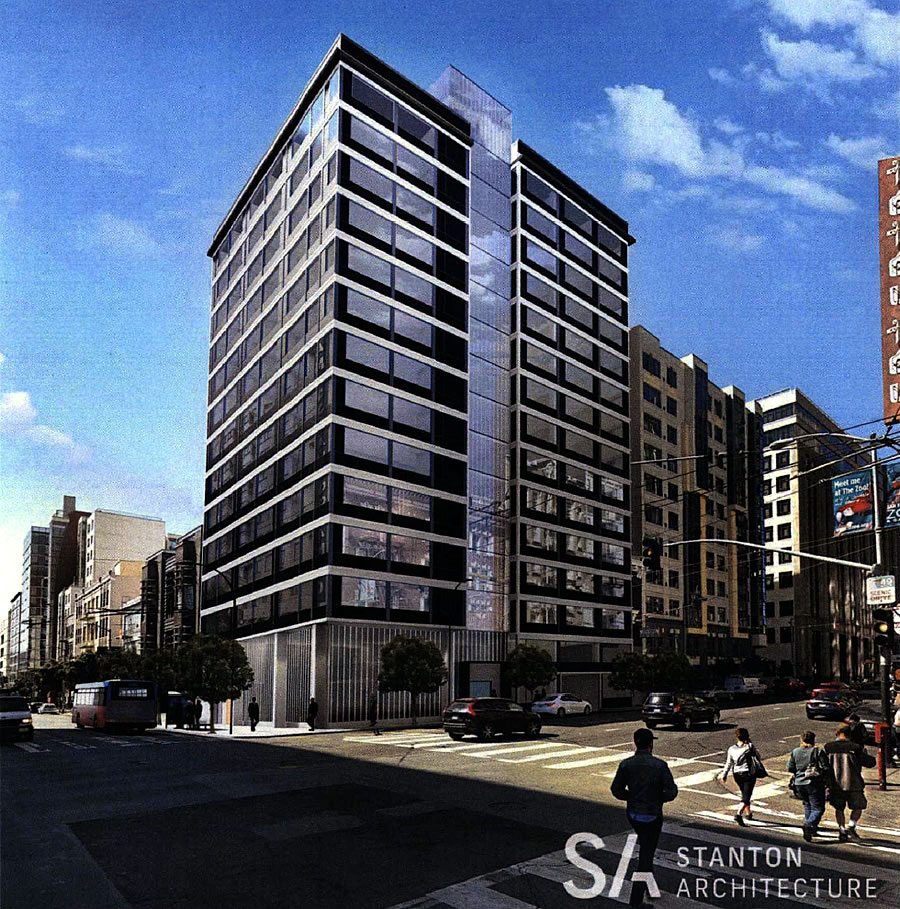 As designed by Stanton Architecture, the new hotel would yield 162 rooms for tourists over a 50-car basement garage.
And while the development would result in the demolition of the 21 residential hotel rooms in the existing Ram's Hotel atop the Allstar Café, the project team is planning to pay a fee to eliminate, rather than replace, the residential hotel rooms.  We'll keep you posted and plugged-in.