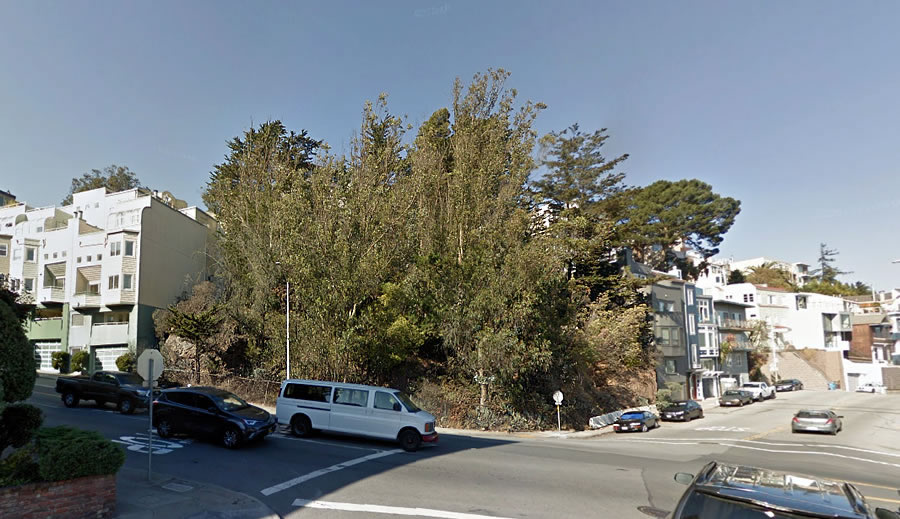 As we first reported earlier this year:
Plans for a modern 10-unit development to effectively rise on the northwest corner of 17th and Roosevelt, below the summit of San Francisco's Mount Olympus on the southern border of Ashbury Heights, have been in the works since 2014.

As proposed by Dawson & Clinton, the existing single-family home at 271 Upper Terrace, which sits atop the site and was purchased, along with the undeveloped lot at 4500 17th Street below, for $2.2 million in 2014, would be demolished while the existing duplex at 301-303 Upper Terrace, which was purchased for $1.85 million, would be remodeled; the three lots would be subdivided into five; and four new duplexes, three of which would front 17th Street, would rise up to six stories in height upon the project site, for a total of ten (10) modern units with parking for a total fifteen (15) cars.

And with San Francisco's Planning Department having just issued the proposed development a Preliminary Mitigated Negative Declaration, which, if upheld, would obviate the need for a detailed environmental impact report to be prepared, the Mt. Olympus project is one step closer to reality.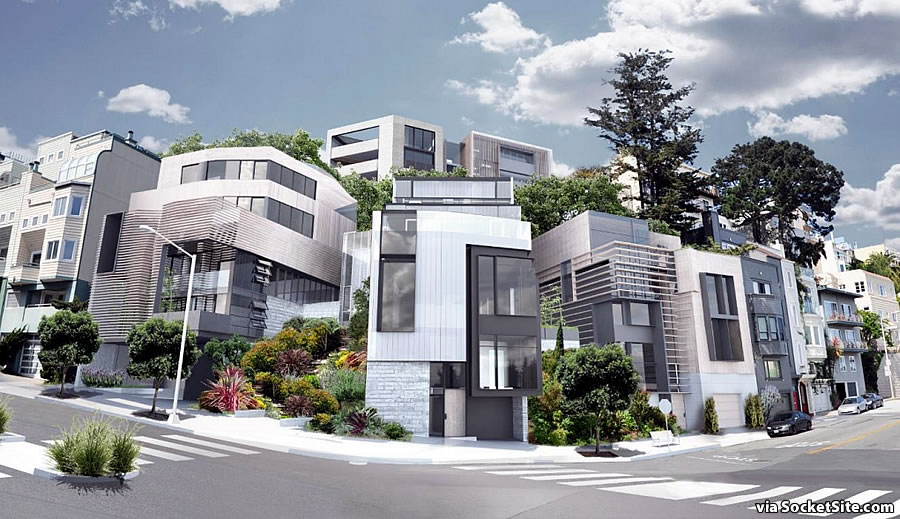 While an appeal of the aforementioned Preliminary Mitigated Negative Declaration was subsequently filed in May, said appeal was withdrawn last week and the Mitigated Negative Declaration for the project was quickly signed and issued.
And if the refined plans for the proposed Mount Olympus development, as newly rendered above, are approved and the ground is broken, the project team is now estimating it would take around 37 months to complete, including the required excavation of the existing hillside and removal of about 13,640 cubic yards of soil.