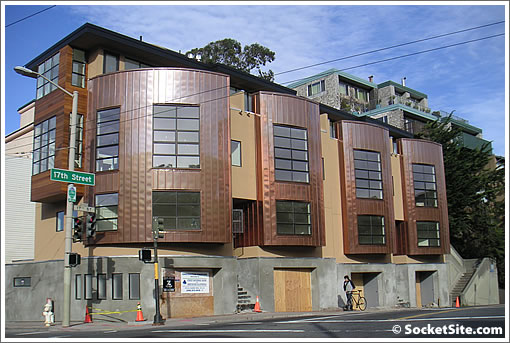 And speaking of exteriors, the scaffolding is down on the four new copper (and wood) clad condos rising at 17th and Clayton (4588-4598 17th Street to be exact).


The four townhomes (designed by Leavitt Architecture) will range from ~1,550 to ~1,850 square feet, will each feature three bedrooms (and either three or three and one half baths), and should be completed as early as February (2008).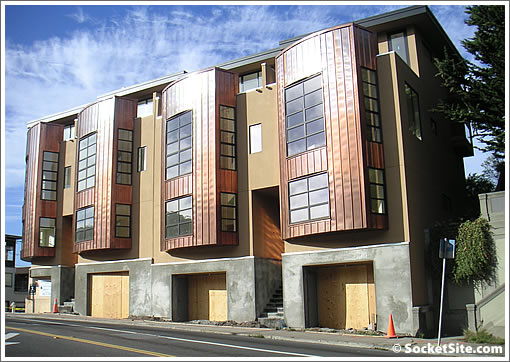 We'll keep you posted (and plugged-in) as to the prices (once they've been set). And no, we didn't Photoshop the sky.