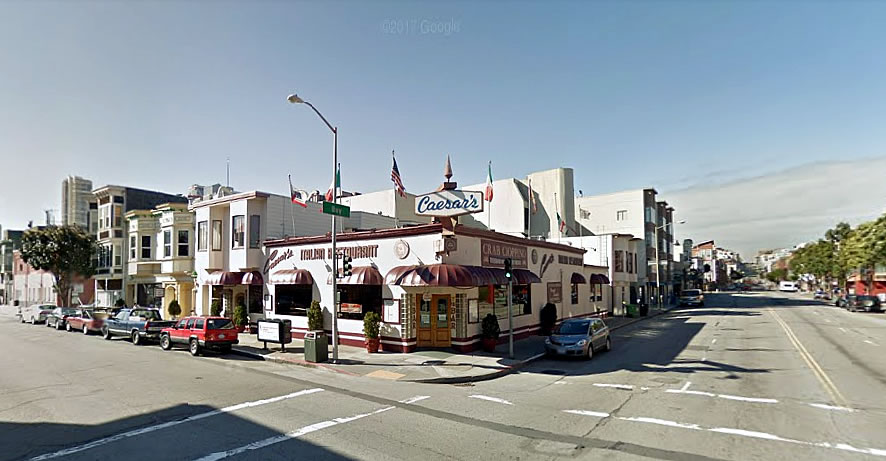 Shuttered in 2012, plans to raze and redevelop the former Caesar's Restaurant parcel on the southwest corner of Bay and Powell were approved at the end of 2015 with the project team positioning to break ground on the 4-story, 17-unit building with a ground floor commercial space the next year.
While a demolition permit was requested and approved in mid-2016, it was subsequently cancelled and the shuttered, one-story restaurant still stands.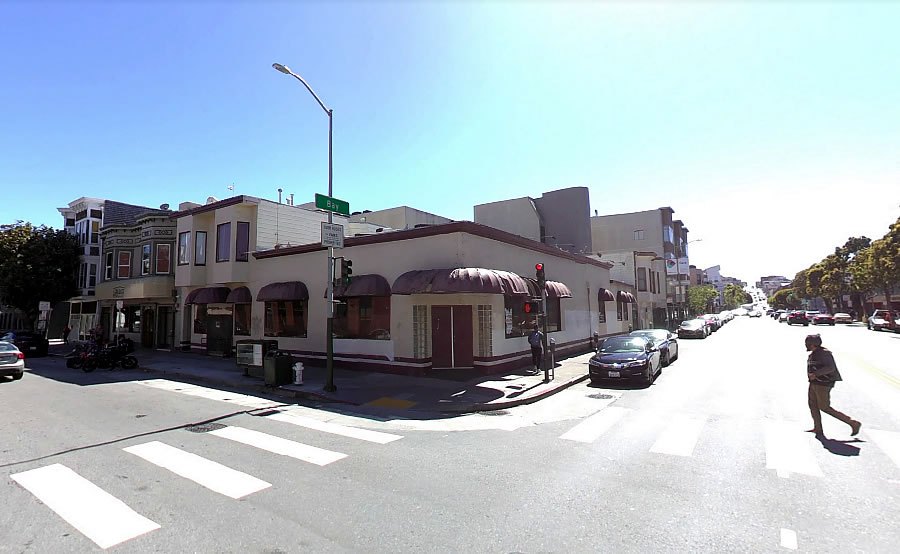 And having been redrawn to incorporate ground floor parking for 6 cars, versus an underground garage with 17 spaces as originally envisioned, the approved plans and 2293 Powell Street parcel are officially on the market, and have been for a couple of months, with a $5.5 million price tag.